José Miguel Carmona: «I have created a happy theme that is close to a flamenco tango»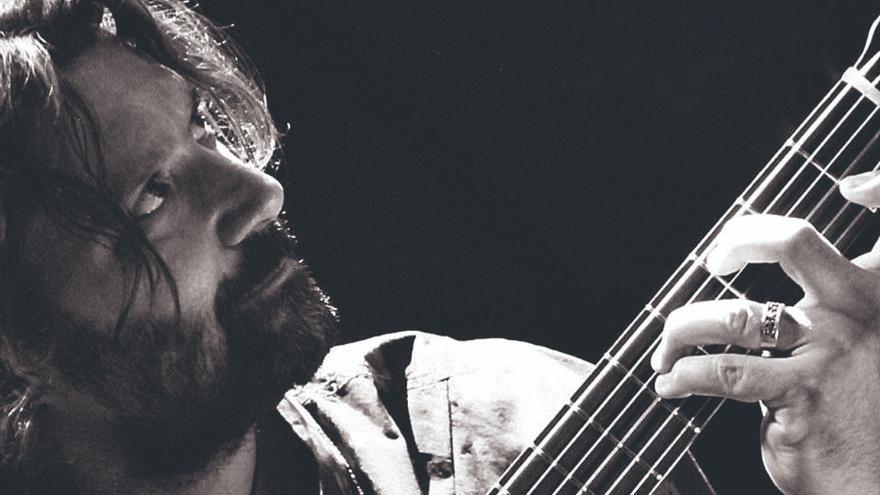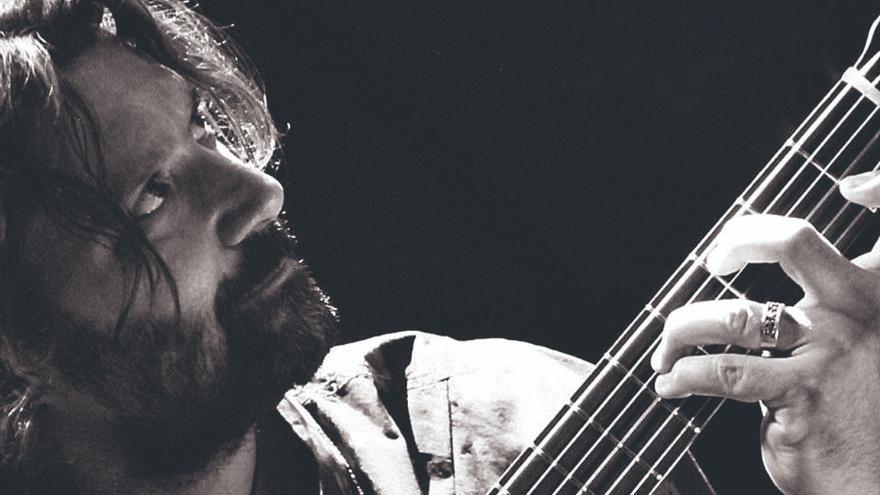 What has been your participation in Palosanto, the latest album by Olga Cerpa and Mestisay?
Well, they gave me the song Tonada del siquitraque and I did the arrangement as I felt. They asked me for a more or less specific color, a happy theme that was a little closer to a flamenco tango, fast, and what I have done is put a couple of guitars in it, harmonize it and help with the arrangement. The project seems very nice to me, bringing together 17 guitarists from many parts of the world, some that I know and others that I don't. It came to me from a friend and it was a challenge because the placement of the theme was different from how it finally turned out.
Five of the guitarists who have participated in the project like you will appear as guests at the concert.
I think that the subject that I touch uses the Canarian slang. My job has been to flamenco him. In the live they have suggested that I play some more song, so maybe I will also do one with her alone and some with other colleagues to make the show more beautiful. We are working remotely, as is done now and I am looking forward to reaching out and sharing with colleagues. It will be a good night with the Canarian public that is very hot. I have been to the Islands, and both with Ketama and with my projects I have always felt very comfortable.
How did you manage to assemble Olga Cerpa's guitar and voice from a distance?
It didn't cost me too much because I quickly understood the subject in my own way. It was not a job that he did not know how to do. I felt the song in me. I didn't have to exert myself to get under the skin of the song.
He has always been associated with miscegenation and the fusion of sounds, so he has wanted to give the flamenco accent to this work from the notes of his guitar.
I am flamenco. Despite the fact that life takes you wherever it wants and, in my case, that I come from an important flamenco family, such as my father Pepe Habichuela and my uncle Juan Habichuela, despite the fact that flamenco was my beginning, in the The sense of playing Farruco and Morente, of collaborating with Paco de Lucía or with Chocolate, then I started getting into other music since I joined Ketama when I was 14 or 15 years old and there I felt comfortable and, within that I have never abandoned flamenco because I carry it as a cradle, yes I am very open to making music of other types. Looking back, I realize the number of musicians that I have played in different places, with African, American, Brazilian or pop, rock and Mandingo music people. I realize that I have had a very great background in world music.
You say that from the beginning you liked the fact of getting into a song closely related to the Canary Islands and taking it to a more flamenco field.
When I spoke with the producer, I noticed that he was looking for the flamenco joy of some tangos within a Canarian theme. It seemed like a beautiful challenge to me and I think it has given the result of a happy song, with a harmonious work, with taste and with heart. I like music that moves, not the one that shows what the musician knows. I am more interested in people who excite me than those who overwhelm me with technique or with a lot of information, although I also admire musicians like that.
The show is about a naked and emotional production for guitars and the soloist's voice. A dialogue between the guitar and the human voice …
The evolution of the guitar in flamenco has led to a very strong leap. I think the level of flamenco guitar is very high, where everyone plays very well, has a lot of technique and wisdom. It is a very sacrificial instrument that if you leave one day the next, it punishes you. Guitarists are very suffering from the demands we have. The profile of the musician viva la vida is not like that. He is a very committed person who spends many hours doing what he does. You have to like the instrument a lot.
What project are you involved in now?
I am immersed in the recording of a new album called De Cerca, which I am doing with double bass player Javier Colinas and with percussionist Bandolero. Colinas is an exceptional double bass player, one of the best in the world. He has played with the greatest, a very wise man. This is going to be the third album of that project because we feel very comfortable on it. In parallel I am starting with the recording of my solo album.