José María Merino, 2021 Cedro Award for his defense of copyright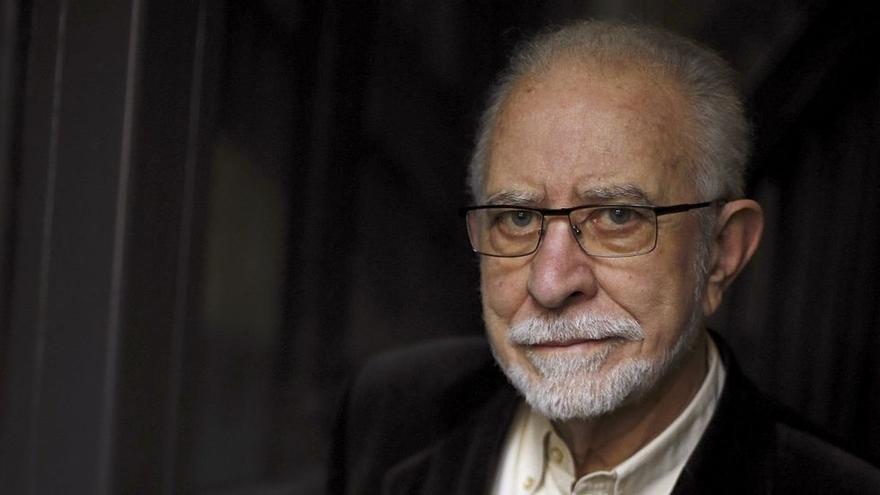 The Galician poet and essayist José María Merino has been awarded this Monday with the CEDRO 2021 Prize for highlighting the "important role that writers play in society and the need for their work to be respected ".
As reported today by the Spanish Center for Reprographic Rights (Cedro), the also academic of the Royal Spanish Academy (A Coruña, 1941) has been the winner in this year's edition for its defense of culture and copyright. "This is a well deserved award", said Daniel Fernández, president of Cedro, since Merino" has always valued the important role that writers play in society and the need for their work to be respected. "
The writer from A Coruña lived his childhood and adolescence in León, a region that has had a great influence on his literature and from where he has been named Adoptive Son in 2009. He graduated in Law from the Complutense University of Madrid, Merino was named honorary doctorate for the Universidad de León and Saint Louis University, and has the medal of honor from the Association of Spanish Graduates and Doctors in the United States (ALDEEU).
As a writer, began his career in poetry, although he is also the author of novels, short stories and essays. Among others, he has obtained the Novels and Tales Award in 1976, for his work "Novela de Andrés Choz"; the Critics' Prize in 1985 for "The dark shore", and the Miguel Delibes Narrative Prize for the work "Las visiones de Lucrecia", in 1996.
He has also been recognized with the National Prize for Youth Literature in 1993, for 'I'm not a book', and his work 'El río del Edén' was awarded the National Prize for Narrative in 2013. In 2008, he was also awarded the Castilla y León Prize for Literature. Merino was director of the Center for Spanish Letters and, since 2008, is academic at the Royal Spanish Academy.
With this award, Cedro recognizes annually, since 2017 and in a symbolic way, the trajectory of a person or institution that stands out for defend culture in general and copyright in particular. Among the winners of this recognition are Lorenzo Silva, Julia Navarro, Pepa Fernández and Rosa Montero.