José María López Lozano: "Not being able to travel in Spain between communities and yes from Europe is absurd, a mistake to correct"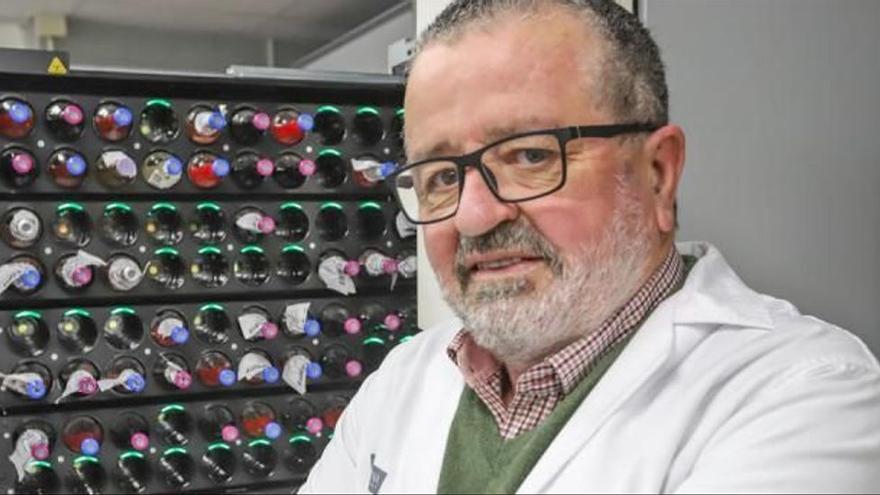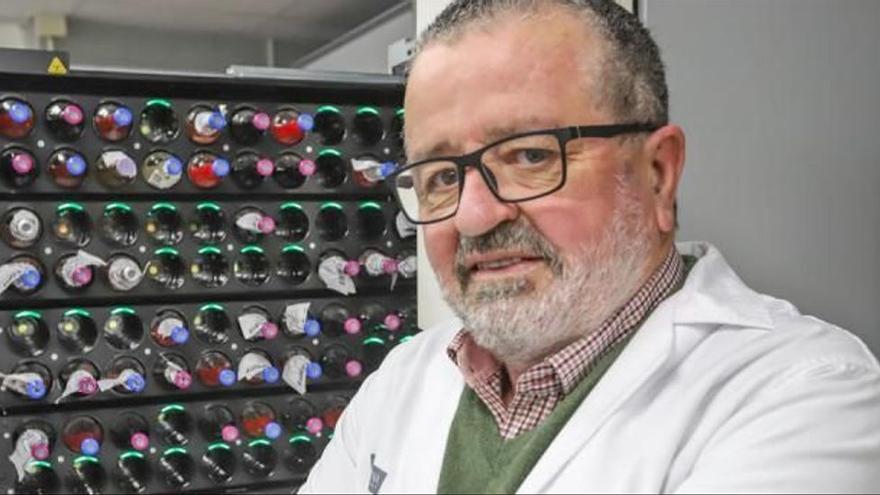 I heard the Minister of Health say that the Government has to respect European standards and that they cannot prevent foreigners from arriving here. It is the same as in the subject of vaccines. Instead of setting rules for the whole of Europe, they let countries do one thing or another. I have my family in Mallorca and I can't go to see them. You would have to go to the UK to fly to the Balearic Islands. It is absurd, but the EU is absurd, because it would have to set rules.
What should the mobility criterion be?
Mobility in Europe does not have to be done by country, but by regions without high risk of coronavirus. Measures must be taken by infection levels because countries are not uniform in this. It is the first thing they should do. And the second to clarify this incongruity that exists now. I suppose they will do it quickly but both in this and in the delay of vaccines the fault lies with the EU, which does not exercise its coordinating role. I travel a lot for research topics, I was used to traveling without borders, to everything being common, as a single country, but the covid arrives, and instead of taking advantage of that union, it has been left to the States that each one manage and there are no policies in common. But that of not being able to travel between Spanish regions and yes from Europe is absurd, a mistake to correct and fix.
What is the price to pay for foreigners to come?
I want to think that in countries with figures of contagions high will be restrictions and they will not let them out. The UK has said so. But, I insist. The regulation of this should be done according to the regions, delimiting the entry and exit of the most affected. If in Germany there are areas with a high incidence, nobody should come from there, but for example, if it is low in Bavaria, then yes. This could help the EU move towards integration.
Will the arrival of international tourism accelerate the fourth wave?
The fourth wave We already have it without people from outside, here and throughout Europe. There are beginning to be regions where incidence it grows because what should be done is not being done. Patients are not being isolated, they are not verifying that isolations and quarantines are done correctly, and that is done by going home, not by phone. By telephone is fine when there are many cases and the epidemic is very high, when there are no professionals to go to the homes. But now we have all immunized toilets and it is possible to consider home supervision of people. This is essential to stop transmission and is not being done in Spain. From my point of view it is the key. When you send a contact of an infected person and their family to lock themselves in their home, you give them instructions over the phone, but no one verifies that the isolation is done, and if the contact makes them sick, five or six more people fall ill. With home control is how they have ended the epidemic in Australia, China or Vietnam. It is not done here.
He is very critical of the EU on the issue of vaccines …
The EU gave drug companies a million million dollars to make the vaccines, but is unable to get the laboratories to say when they will supply them. Plans cannot be made within a month, and that cannot be. You can't leave 400 million people without data when the solution is the vaccine. That is not the fault of the Government of Spain or the autonomous communities but of the EU, which deceives them. Some drug companies diverted vaccines committed to Europe to other places where they apparently paid better for them. It's to put them in jail. If this were done with head and firmness, if the EU were to get strong, by now we should be like in the UK, where half of the people have already received at least one dose, and instead we are at 4% of fully vaccinated people. If the vaccine were fast, at the rate of the United States or Israel, in three or four months this would be over, accompanied by all the other measures.
What restrictions should be applied in Easter week?
Above all avoid crowds. Banning movement between communities does not seem so effective to me. If there is a high rate in Madrid, you should not leave or enter there, but not apply it as a general criterion. Now you can go from Orihuela to Valencia, and hang out with anyone or go into a bar but not go to Murcia. Travel must be limited depending on the incidence in each site, and the same with foreigners. For example, to the Valencian Community, where the rate is now low, one could travel from the Spanish and European regions with fewer cases.
Have we learned anything from Christmas?
We have not learned anything. People want to go out and then there is the issue of hostelry. While in Europe they are given compensation, in Spain they are hardly helped and they have to open because they have to live and eat. If they told people that there are no bars at Easter but you pay the hoteliers a salary, we get annoyed and drink beer at home. The problem is that there are signs that the fourth wave could be starting and if the door is opened to travel and hospitality as if there was no longer an epidemic, you facilitate contagion. It is lighting the bonfire. In some places you see the bars full inside and outside, but it doesn't seem human to me to close them and not pay them, they are not to blame.
Afraid of a hard fourth wave?
It will have an impact, although it will not affect the weakest, such as the elderly in nursing homes, the elderly and large dependents who are at home. The consequences on health, deaths and hospitalization will be less. But do not forget that this affects middle-aged people, who apparently have no risk factors, and many people.
Are the negative PCRs requested from outsiders valid?
Yes, with the known limitations and the interpretation of the results made by the doctor, who has to assess whether or not they have had symptoms before, and a series of questions for which it is better to trust the expert. It is a clinical analysis that doctors do every day before and after the coronavirus. PCR is an excellent test to diagnose covid infection.
Is the British strain now the predominant?
It is spreading in Spain and in the end it will have more prevalence. In a fourth epidemic wave, if the British strain is circulating, the logical thing, since it is more contagious than the others, is to think that this variety is going to play an increasingly important role in the transmission of the virus.