José María Echevarría, former president of the COE, dies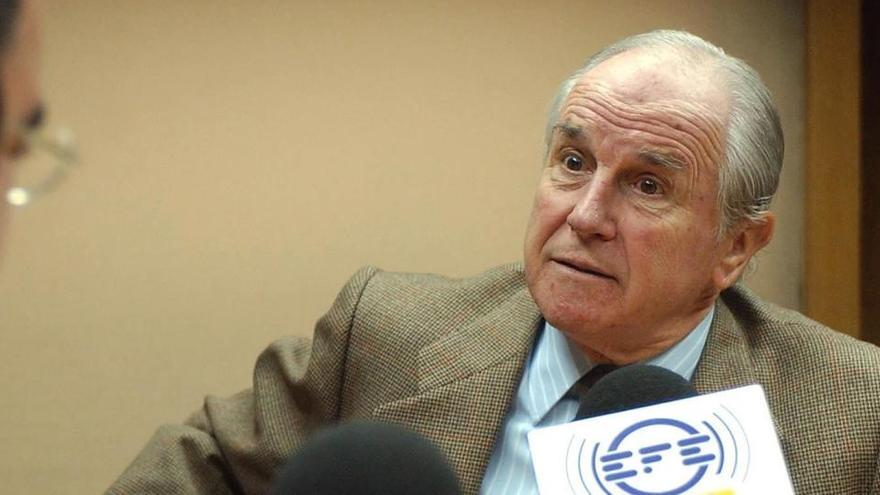 The former president of Spanish Olympic Committee (COE) José María Echevarría and Arteche has died at the age of 88, confirmed this Monday the body that presided between 2002 and 2005.
"We deeply regret the death of José María Echevarría y Arteche, sixteenth president of the Spanish Olympic Committee. Our deepest condolences to his family, relatives and all the Spanish Olympism, who today are dressed in mourning. Rest in peace," announced the COE in the social network Twitter.
Echevarría became president of the COE in 2002 -when he was vice president of the organization- after the death of the then president, Alfredo Goyeneche, in a car accident on March 16 of that year when he was going to Vitoria to witness the final of the Copa del Rey basketball.
During his tenure, Madrid's candidacy was presented to host the 2012 Olympic Games, which eventually organized London, and launched the Women and Sport Commission.
Echevarría joined the COE in the hands of the management team headed by Carlos Ferrer-Salat as treasurer and later as vice president. As an athlete, he was part of the university teams of hockey, rugby and soccer and was champion of Spain in field hockey with the Club de Campo.
Thus, he remained at the head of the organism until 2005, when Alejandro Blanco took over. "Shocked by the death of José María Echevarría y Arteche, my predecessor as president of the COE. I wish from here to send my sincere condolences to his family and friends. Your legacy in this house is still present every day. Rest in peace. We will always remember you "Blanco lamented on social networks.
In the business field, he held different Boards of Directors of Aguas de Barcelona, ​​Adeslas, Conservas Garavilla, Bodegas y Bebidas or Koipe, and was president of Chicco Spain and a member of the board of directors of the Spanish Banking Association (AEB).