José Manuel Zapata: "You don't have to be cultured to listen to Beethoven"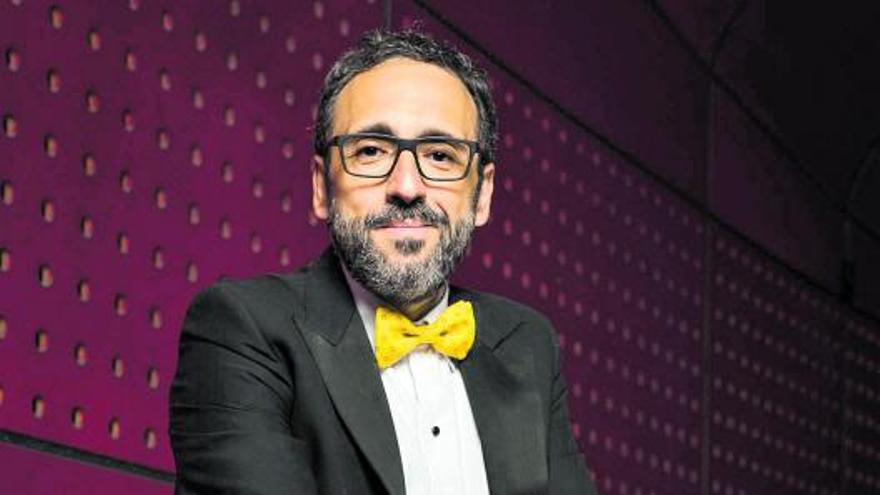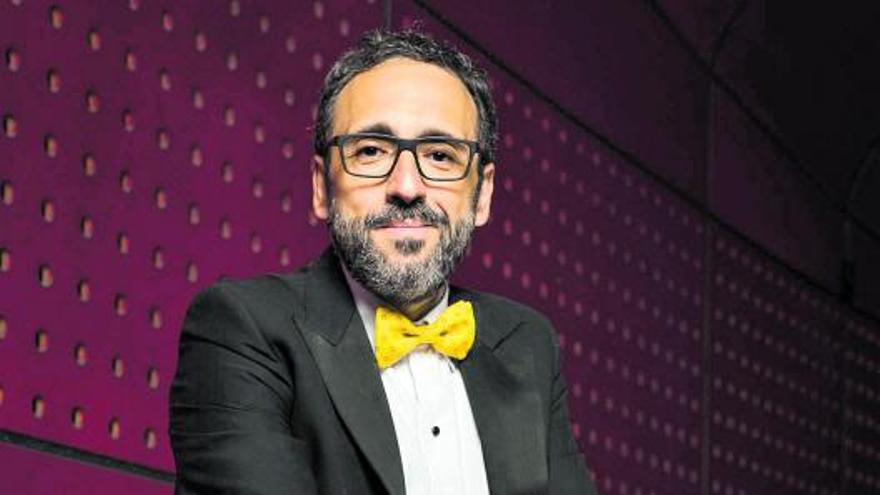 After 20 years on stage, why do you feel the need to disseminate and who do you intend to reach?
I intend to reach everyone who does not know this regularly called classical music and horribly called cultured music because I believe that we all have the capacity to appreciate it and that with it, our lives improve. The need to disseminate responds to a vital purpose that appeared a few years ago when, reflecting, I realized that what made me happiest was bringing music to more people, not only through dissemination but also with a show that I was creating for through talks and shows. Good music is like a good octopus: no one should miss it.
What do your companions on the scene say about your attempt to popularize classical music and others like the one carried out by the pianist James Rhodes?
Although for many of my colleagues he is the antichrist, I believe that James Rhodes does a fantastic job. It is fair and necessary that there are people like him, who transmit with that emotion and passion that sometimes we lack. Regarding the disclosure that I do, my colleagues take it better and better; At first, when I started to take my feet out of the pot, they looked at me strangely, as if to say, why is this guy doing this? Now I feel very supported by people in my sector.
Why are classical music and opera still elite?
We are very much to blame for that because we have not dealt with changing that brand and then there are the prejudices associated with that brand. The other day I was arguing on Facebook with a woman who told me that it was impossible to pay a ticket for an orchestra; I took a screenshot of prices at 20 euros to go to a concert by the National Symphony Orchestra of Spain, the same as a movie ticket and some popcorn. It is cheap. Another theme is opera, but when you go to see Celta in a good box, you pay more than a hundred euros. Verdi made his pieces so that all people would like them, you don't have to be cultured to listen to Beethoven's symphonies, it's good music, nothing more.
Do you think digital tools are the enemy?
No, on the contrary, we have to use them the same as other arts. Another mistake of ours is that we are like 17 steps behind the rest.
And use the model of shows typical of other styles such as rock?
I would love to do a concert of great classics with all the paraphernalia that comes with doing an AC / DC concert: with lights, sounds, images. That is one of my dreams.
When he was three years old, he sang in the patio of his grandmother's house and the neighbors threw sweets at him. What did music mean to that child?
Happiness and feeling loved. That's why you sing when you're a kid. I sang Gardel's dramons, it seemed that an old man had swallowed me, as a neighbor told me.
And during your adolescence did it save you from possible bullying?
She was my friend, my confidant, my shield. I took refuge behind the guitar from things that I didn't like. I did not get to suffer bullying, although it was meat of it because I was chubby and with glasses. I was smart and I realized that music and humor can do anything. Those two things made me more popular.
What music did you grow up with, when did you meet the classics, and what do you like about the one that is currently triumphing among younger audiences?
As a child I listened to romantic dramons, music of cutting your veins: Adamo, Lucho Gatica, Armando Manzanero, José Luis Perales, Julio Iglesias, Luis Miguel ... All romance. In high school, I had a teacher for a short time who began to make me curious and at the age of 16 I joined the amateur choir in Granada. There I discovered Handel and fell in love for the remains. Until today. I like Billie Eilish, she has a lot of talent.
Is it still the pending subject of the educational system?
The humanities in general and music in particular, which is practically non-existent, is no longer a maría, as it was in my student days. It is a serious mistake that we will see in time. Or we are already seeing it in the lack of sensitivity.
What did you tell the more than 1,000 CEOs and senior managers to get excited about your lecture at the MABS2019 business meeting?
I spoke to them from the heart and from my truth. I mix opera with business because they have a lot of communicating vessels. I talk about how to manage teams through empathy, humble leadership, humor, recognizing each individual as a unique being within the team, something very important in orchestras. And always think about the legacy, what we are going to leave for others, because many times we only look at the immediate. In the conferences that I give to entrepreneurs I leave bits of me with them, I think it is important because they are the ones who run our society.
If I were minister of culture ...
I am going to answer what Albert Boadella told me one day: the first thing I would do is resign. If he reached the council of ministers, he would turn everything upside down, he would ask for money from the treasury to set up a cultural industry. I always put the Americans as an example: if it weren't for music and movies, what would we know about them? They have been very clever.
What do you think of television 'talents shows'?
They are expensive karaokes. They should be creative. What we see in them are usually photocopies of other artists. In fact, of the last 20 years since Operación Triunfo began, 1% of artists have gone on to make a career.