José José dies, the 'Prince of the song' | Culture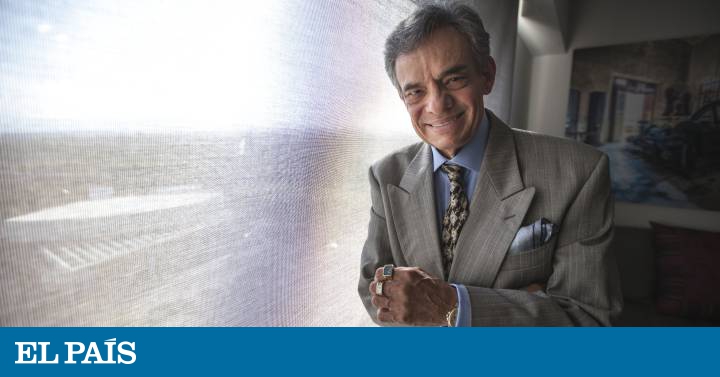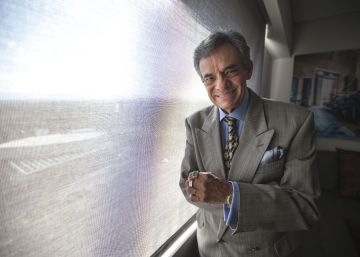 Mexico is a country accustomed to venerating its song gods. Some earthly beings that one day made them cry with joy or accompanied them in the worst moments. It doesn't matter if they live or are already dead, like José Alfredo or Pedro Infante. There is a precise moment while they lived in that they became immortal. For many Jose jose He had already died a decade ago. It was the man, José Sosa Ortiz (Mexico City, 1948), who fought against the same alcoholism that had killed his father, the same one who resurfaced from cocaine and asphalt dust and managed to forgive himself, who has left them this Saturday, at age 71, at a hospital in Miami (USA). But Jose jose which raised an entire country on March 15, 1970 with a natural sun and 16 measures without breathing The sad He is the one who follows and will remain alive in the memory of those who were not even born.
"Now, champion!" It's your turn. Do it for Mexico.
It was time to go down in history. Although he did not know. He was 22 years old and didn't even understand the spite letters he sang, because he hadn't lived long enough. Always protected by his protective mother, who had to fight against an alcoholic husband who died at age 45, José José only understood that "how sad everything looks without you" (which says the song) when he left his girlfriend Lucero shortly before of becoming an idol of Mexican music. After that I was sure that José Alfredo Jiménez He had written his life in songs.
Of the night in which he did not win the prize of the second edition of the World Festival of Latin Song, but the heart of an entire country, he himself recounted in his memoirs: "As the song continued, the degree of difficulty increased. People knew it and with each sharp shout with me. What a difficult song! " The public went wild, the roses were raining, artists like Angelica Maria or Marco Antonio Muñiz had been speechless. Had interpreted The sad, by Mexican composer Roberto Cantoral, and that one performance shot him to the most absolute success. A level that did not always know how to face.
Closely stalked the glass of white Bacardi with Coca-Cola. Without ice, as he liked it.
He was the first son of José Sosa Esquivel and Margarita Ortiz, two opera and zarzuela singers who met at the National Conservatory of Music. His father educated his three children in classical music and prevented them from Elvis Presley, from everything that smelled like Rock And Roll and to twist; I thought that contaminated them. Since I only worked twice a year in opera, I had to make a living playing the organ in the Church of a rich neighborhood. José José told in an interview with this newspaper who thought he was tormented to see his wasted talent in a parish. His frustrations were mixed with a neurosis that worsened to such an extent that in the middle of the night, as the singer recalled, he was able to raise the whole family to find a missing screwdriver. I was drunk. He died in alcohol. His son almost too. And he chose the artistic name in homage to him: twice José.
The best times did not last long. His lungs filled with pus and his diaphragm froze. He had suffered a fulminant pneumonia. It was 1972. Everyone was telling him that he was too young to destroy himself that way. I was 24 years old. He had fed on rum and any narcotic that would help him distance himself from his first divorce with Kiki Herrera, his first great betrayal, as he explains in his memoirs, This is my life (Grijalbo, 2008). But he would do the same later, for a harmful relationship with Ana Elena Noreña (the mother of two of his children), for the lack of money after the looting of different representatives, for the absence of his voice, because inside him he was asleep acute depression that woke up every time there was a difficulty. José José began to live sporadically in drug rehabilitation centers since he was young.
In the early nineties José José was already Jose jose, Whatever I did. It didn't matter that the tuxedo hid the excesses to which his body was subjected for more than 20 years, that he climbed the stage with half his voice, at another prodigious moment, and looked like a karaoke of himself. One day, in those years, after presenting the album that precipitated it into decline, 40 and 20, He went out to sing drunk and after singing as he could the first song began to cry.
"Forgive me for the state in which I find myself before you."
"Calm down, we come to hear you, just sing to us, don't worry!"
Shortly before being admitted again to a drug addicts center, he lived in a taxi with a group he nicknamed The death squad. One hangover day he asked one of them: "Why haven't we died yet," "Because of the calories in alcohol," replied the most veteran. Sara Salazar, Sarita, his last wife, mother of his youngest daughter, is to whom he owes his resurrection from that black hole with no way out.
Already without a voice, exhausted by cortisone injections for years, since it was the only thing that allowed him to disguise the symptoms of his self-destruction, he dedicated himself to soap operas. He, who had sold more than 100 million records, which had filled Madison Square Garden and Radio City Music Hall in New York, in addition to the best places in Las Vegas, had to resort to some Televisa papers to recover economically. In 2007 he suffered a facial paralysis in the middle of his face due to Lyme disease, which also affected his speech.
Since then, the closest count, he became a hypochondriac. In addition to the diabetes he developed due to his alcoholism, in 2001 he suffered from pulmonary emphysema, he had a hiatus hernia and a depression with which he learned to live. José José passed medical exams every year, and two years ago he was diagnosed with pancreatic cancer.
Dove or dove, The ship of oblivion, I doubt it, My life, Pillow and of course, The sad They will continue to play in the collective repertoire of any Mexican. Also in the canteens, in the ethyl sunrises of several generations, in the luxury villas and in the slums - "I have rolled from here to there, I went from everything and without measure, but I swear to God that you will never cry for what was my life"-. Because the gods of the Mexican song like Jose jose They are one of the few things that unite this country.
. (tagsToTranslate) die (t) josé josé (t) prince (t) song (t) singer (t) mexican (t) pass (t) life (t) fight (t) alcoholism (t) stay (t) voice (t) resurgence (t) ash (t) return (t) be (t) same (t) mexico (t) get used to (t) remember (t) canteen



Source link