José Coronado: "Only 8% of actors make a living from this trade" | Fortune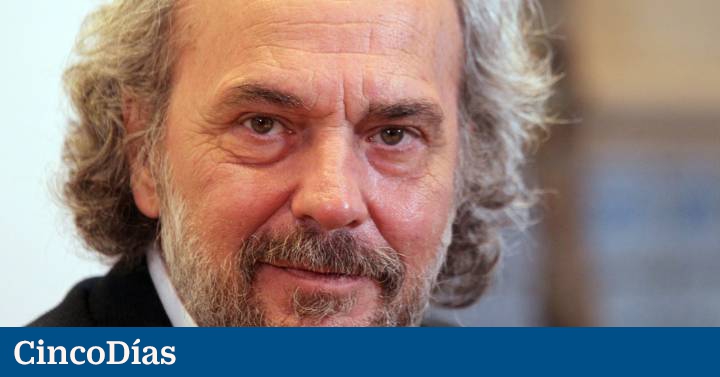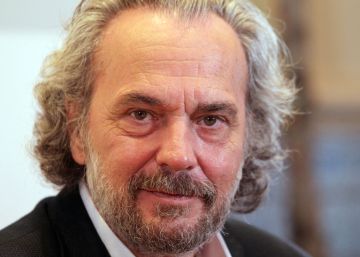 It is on promotion. The Interprofessional of Spanish Olive Oil wants to highlight to the consumer everything that is behind a bottle of oil. For this, it has entrusted a campaign to the actor José Coronado (Madrid, 1957), in charge of praising the bonanzas of one of the star products of the Spanish countryside, with 2.6 million hectares of cultivation and 9,500 tons of internal consumption, according to the president of the association, Pedro Barato
What does it mean for you to be the image of Spanish olive oil?
It is a source of pride, a great responsibility, since it is an unrivaled product, widely distributed due to exports. A product that is linked to certain values, characteristics and virtues in terms of health. It is the basis of the Mediterranean diet; prevents heart attacks, diabetes, stroke, as well as helping the environment, climate change. It is a product that sells itself.
Why do you think you have been chosen?
I think they offer me these types of roles because of the credibility achieved throughout a career. I think it is important to be a person who listens and who people are fond of. It's about what you say is true. All of this has helped me to have that credibility. And I am grateful.
It is about supporting Spanish brands.
Now more than ever because nobody is going to come to help us. In this case, it is a product with a past. Behind every bottle there is history, there are jobs ... We are the first producer of olive oil and we must remove complexes. Italians sell everything very well, and we have something unique, which is liquid gold.
Is advertising a safe haven for actors?
It is a complement that does not come for free. To achieve this you have had to excel at your thing. In addition, it is a good exercise to claim what we do well. This is a back and forth job. Advertising is a complement for an actor, it is not only a help for our economy, but since you are a public figure you can contribute to society, and in this case, to health. There are times, when you see that you can contribute to a sector growing, maintaining health and tradition, that you would do it for free.
How is the pandemic affecting you professionally?
Luckily, I am doing well in this world drama. He had not stopped for five years, he needed a sabbatical and it has been imposed. This time has helped me to gain strength. In addition, I have finished a television series that we have shot in Barcelona and a very funny movie.
The culture sector is touched.
Neither television nor cinema is affected as much as theater. In a theater you are silent, with your mask, and there is not so much risk, there should not be the restrictions that there are. The theater will return, what it is about is to endure the pull.
Television series have become an industrial phenomenon.
15 years ago this phenomenon began strongly, and it is a pride to see that Spanish series are seen all over the world. They are brand Spain. During the confinement, something happened to me, that I saw the doctors, the firefighters, the sanitarians, doing important things, helping, and I felt helpless, but then I felt comforted when people thanked me because I had entertaining with some series. And I thought that was another way to contribute something, entertaining people.
It is a job in which you have to know how to manage waiting times.
This job of mine is complex, chance influences a lot. It is about insisting. I tell my son [Nicolás Coronado, también actor y participante en la actual edición de MasterChef Celebrity]Let the heifers first fight, then the miuras will come. You have to start small, without neglecting any work, the big will come. Of course, always drinking from the fountain of the theater. That the phone does not ring is lived with anguish. Only 8% of the actors make a living from this job, and the remaining 92% have to supplement it by working in a bank, in a bar or whatever. More and more talented actors and actresses burst in, and there are too many of us for the work out there.
And how do you live with the ego?
I play in the first division, but I am not asking to win the Champions League. If you win, fine, but I don't get obsessed with those things. Nor do I have a pending subject because I fall in love with what comes to me. I do not dream of papers, I am excited about the jobs they offer me.
Have you been tempted to work outside?
Sometimes I have been called, but the circumstances of life have prevented it. I started in this profession when I was 30 years old, I had a son, and it was not the time. I prefer to earn a living in my country, without having to beat my copper in another country. I don't believe anything special, and in this profession you can fall for easy flattery. I like tokens of affection, they overwhelm me. When they ask me for a photo or an autograph I like it, you receive an energy that feeds you, it gives me life. One way to give way to fame is solidarity or to stand up for the things you believe in, or to make people aware of something. We have to feel Spanish, not with so much flag, but congratulating ourselves on what we have.
Do we Spanish sell ourselves badly?
I envy the French, who are a bit pretentious praising theirs. We must be more chauvinistic and believe more in our own. Marketing is the unfinished business.