José Antonio Caballero, the only candidate for the Canarian Federation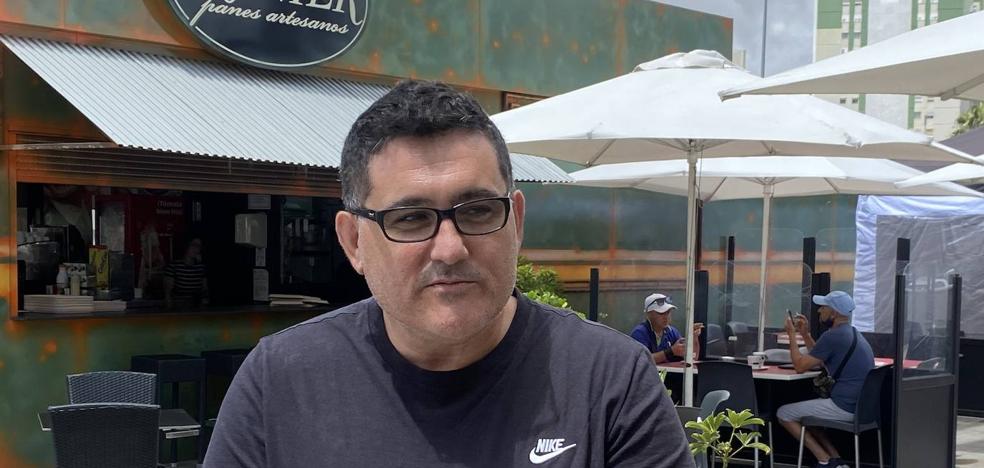 canary wrestling
As there are no more candidates, he will be the new president of the Regional
Last Wednesday was the deadline for submitting candidates to the
Canarian Wrestling Federation, for elections scheduled for July 29. The predictions and rumors were half fulfilled, since only the current president of the manager
José Antonio Caballero presented his electoral list to the samethat day in the morning and Francisco Rivero did not do it, who had also applied after leaving the federation, being removed by the General Directorate of Sports.
Rivero, at the subsequent press conference at the Santa Catalina hotel, told the attendees that he would run again for the elections, although days later, in some other interviews, he was already going down a step and commented that when the date came, I would decide whether or not to attend. That does not mean that Rivero himself does not follow the judicial path to recover the lost presidency, but while that arrives, Caballero will be, as soon as he is proclaimed in August, the
new regional president for two yearswhich is what remains for the end of the legislature.
Caballero was president of the Federation of Gran Canaria and this season he was second vice president with Rivero, but the discrepancies in the way of managing the federation led him to resign, as well as six other directors and one of the reasons why, according to the regulations in force, Francisco Rivero would be separated of the federal entity.
The new president will carry on his plate as first vice president
Dámaso Rodríguez and second to Jorge Pulido, with Olga María Sánchez as treasurer. As members appear: Alexy Morales, Luis Brito, Jesús Monzón, Samuel Pérez, Carmelo Rodríguez del Toro and Nereida González, remaining as substitutes, Abián Guillén, Paloma Albiol and Goretti Domínguez.
Dielca Trophy

The quarterfinals to a single fight between the Second Category teams, within the Dielca trophy of straight fight, continues
this Friday in the capital and in the south of the island at 9:00 p.m.
In the Gallera del López Socas, the Guanarteme Grupo Power will face the BNI Unión Gáldar in a duel of the needy. Both teams, with good squads, have not won anything this season and this competition is a good opportunity to do so.
The winner will move on with possibilities for the quality of its fighters.
For the locals, their quartet made up of Cristo Izquier, Joan Lajo who could reappear, Rayco López and Juancho Martín, will face the most valuable trident in scoring, made up of
Moises Perez, Carlos Santana and Kiki Ojedawho after losing the final of the Fundación La Caja de Canarias tournament, will want to show their worth in this new competition.