Jorge Vilda renews as women's coach before the European Championship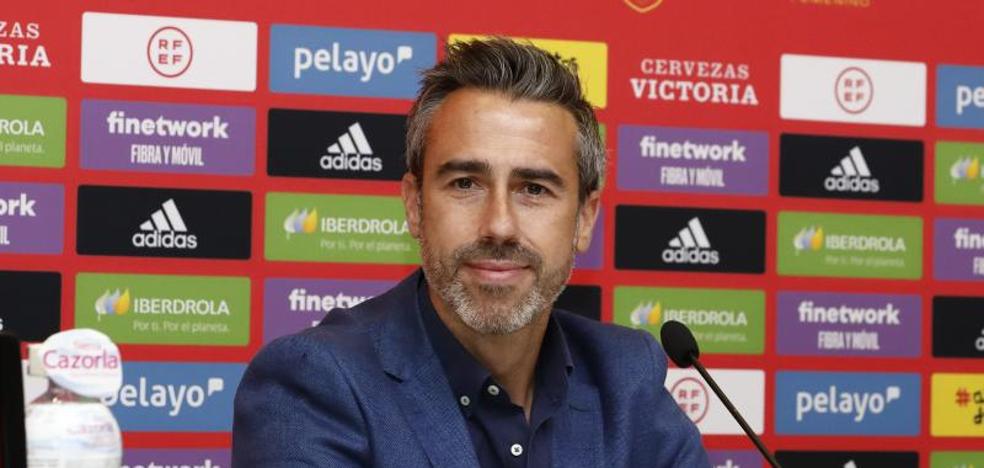 The Madrid coach, who has taken Spain to seventh position in the FIFA ranking, his best historical ranking, will continue until at least 2024
Jorge Vilda will continue to lead the senior women's soccer team for two more years after renewing his commitment to the Spanish Football Federation less than a week before the start of the European Championship in England. The coach, who took office in 2015, thus prolongs his relationship with the governing body of Spanish football until 2024.
The man from Madrid, who is also technical director of the FEF women's teams, will continue a project that has the national team among the best on the current scene. Spain is seventh in the FIFA ranking, its best historical classification, and now it has before it the exciting challenge of the European Championship, which takes place from July 6 to 31 in England. Next summer, in 2023, the World Cup will be held in Australia and New Zealand.
Vilda has been happy about this renewal and has highlighted the moment in which it occurs. «I want to thank Luis Rubiales and the Federation for this vote of confidence before such an important event as the European; it is comforting and helps us to focus on the objective », she affirms in statements to the official media.
"We have been working very well for years to place national women's football at the top and we have taken very important steps to match the best teams in the world," added Vilda, who this Friday will lead the team, already renewed, against to Italy, in the last preparation commitment before the European championship.
For his part, Rubiales, president of the FEF, has remarked that the renewal "serves to recognize the great work of Vilda during these years, in which national women's football has taken a leap in quality both in the senior team and in the inferior categories".
"For the Federation it is a great satisfaction to continue counting on Jorge Vilda in a project as exciting as the one offered by the women's team," he declared. "We have a lot of faith in that team and in future generations and we continue our commitment to women's football, which has been non-negotiable since I took office in 2018," he said, before adding that the agreement with Vilda gives "stability and hope » to the women's national teams.