Jorge Sanz and his funny comment after remembering his photo with Cospedal: "His career sank"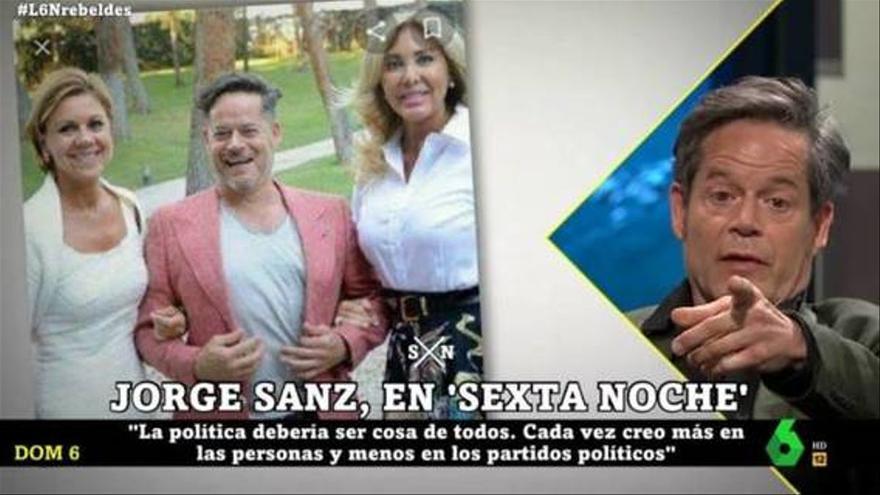 Jorge Sanz has been interviewed on 'laSexta Noche' to review the highlights of his career. An interview in which he discovered how lost the opportunity to play Tito in 'Verano azul' because her parents believed that the role did not come at the most appropriate time.
"During a youth camp, my parents told me they had two good news. The news is that They had caught me to do 'Blue Summer', but I was not going to do it because I would lose a lot of school, my friends …".
Despite having missed this opportunity, the actor has recognized, humorously, have the ability to "sink other careers." "Sight to Cospedal, the race sankHave you not seen the photo I have with Cospedal? "
Given the actor's doubts, Iñaki López pointed out that he quickly confirmed that they did have the photo, to show it to viewers a few seconds later. "Notice, that's where the Cospedal debacle began. I can not avoid it…", added Sanz, who later wanted to emphasize that "my career is long-term, and above all that I like to be honest."