Jorge Petit, Pasteur Prize for Medicine, Pharmacy and Biomedical Research 2020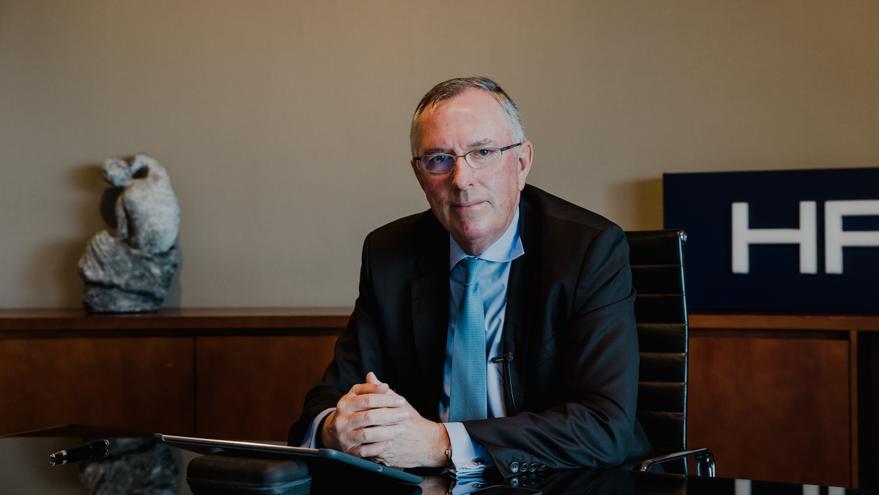 He Doctor Jorge Petit, specialist in Intensive Medicine and CEO of HPS, has been awarded the Pasteur Prize for Medicine, Pharmacy and Biomedical Research 2020, in a gala that has been held both in person and online in the Julio Camba Room, at the Westin Palace Hotel, in Madrid on Friday, December 11.
This award rewards the vocation of public service and commitment to society of a segment as essential as the world of health, science and research, in order to make visible the extraordinary work of professionals in these fields.
In this way, Dr. Jorge Petit He has won one of the most important awards in the healthcare sector for his healthcare work and manager of Hospital Perpetuo Socorro.
Dr. Jorge Petit comes from a family of doctors, which began with his great-grandfather in Catalonia and was followed by his grandfather, his father, his brothers and his nephews will also follow him. His love for medicine, which has accompanied him throughout his life, led him to train as a specialist in Intensive Medicine, a "complex and passionate" specialty, which since 1994 has combined with hospital management.
After years of courses, a university master's degree and an academic training that has taken him from Las Palmas de Gran Canaria to Tenerife, Barcelona, ​​Madrid and London, now his profile is a mix between a specialist in Intensive Medicine and in health and hospital management, which although "they seem to be poles apart, they are actually two sides of the same coin", Petit explained.
Medicine is something you have dedicated your life to, and of which you are proud. In the management of hospitals, Petit considers that "the key lies in adequate leadership, strategic planning and placing the patient at the center of management". In the same way, it is essential to "care for the people who work in the hospital, control the results as a result of the strategic lines applied and the constant evaluation of quality".
For Petit "the human team is what makes the person the center, with various means, a very high technology and resources both structural, as in technology of diagnosis and treatment" for "comprehensive care from different services, in a process that is optimal for your treatment ".
After a life dedicated to medicine, Jorge Petit declares that he would do exactly the same thing again if he went back in time. The feeling "of satisfaction of the duty fulfilled in hospitals, with a team made up of well-treated and valued people, with personal and professional development and in harmony to treat a patient in the most efficient way "are some of the sensations that would make him choose his career a thousand times more.
In this way, Dr. Jorge Petit has managed to found and grow one of the leading hospitals in Gran Canaria, with HPS with more than 200 specialists who each year cover more than 100,300 emergencies, 11,000 interventions and attend more than 250,000 clinical cases of 40 medical specialties.