Jorge Martínez Reverte – The Province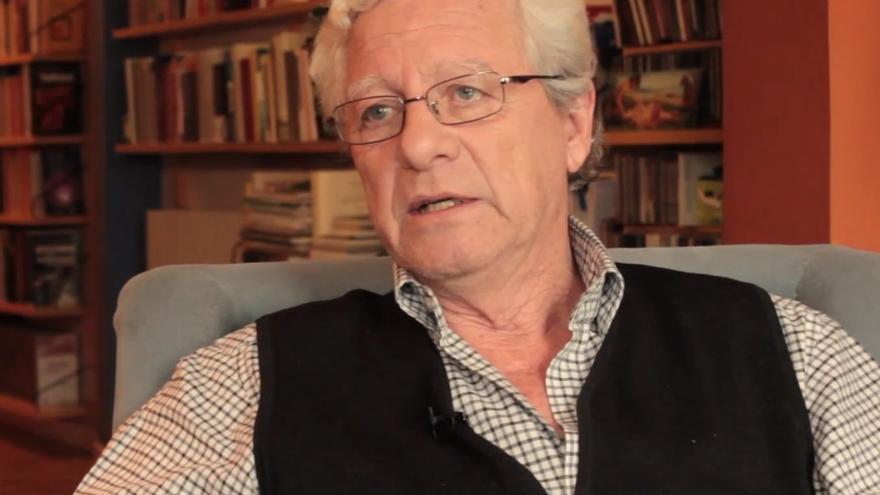 We will miss the columns of Jorge Martínez Reverte. So precise and forceful. Grammatically irreproachable. In which there was never a single comma left over. There was no lack of a twist, an irony, or depth charges of those that left you dry, in the manner of El Roto.
Martinez Reverte always caught my attention his strong ideology. It was red like blood. But he argued his position with a portentous intelligence. In 1989 Julio de Benito ordered him to be director of non-daily news programs of TVE, which included directing 'Weekly Report'. During one stage, Jorge himself took charge of the space presenting it, since those moments, before the private ones arrived, for a journalist to be in charge of the Report was the greatest responsibility they could offer him. Now that there is so much talk of separating information from opinion, reading to him in the last decade, so stark, I always thought about how someone so ideological told us and articulated the weekly chronicle when there was only one channel. Without anything happening. I read his autobiography with great affection 'Uselessly handsome: my battle against stroke', after the illness he had to face since 2015. From then on, his exemplary columns still gained more value, due to the added effort.
Although I never forgot his privilege: that of those who are born in family sagas with bread under their arms. They will see. When I was very young I saw 'Weekly Report' and read that the report was signed by a certain Isabel Martínez Reverte, she told me "it must be Jorge's sister", and she was; and when I saw 'En portada', directed by the writer Javier M. Reverte, I thought "he must be Jorge's brother", and boy was he. His father already ran a newspaper… Equal Opportunities, it's called.