Jorge Martín sweeps the Sprint and Dani Pedrosa touches the podium as a guest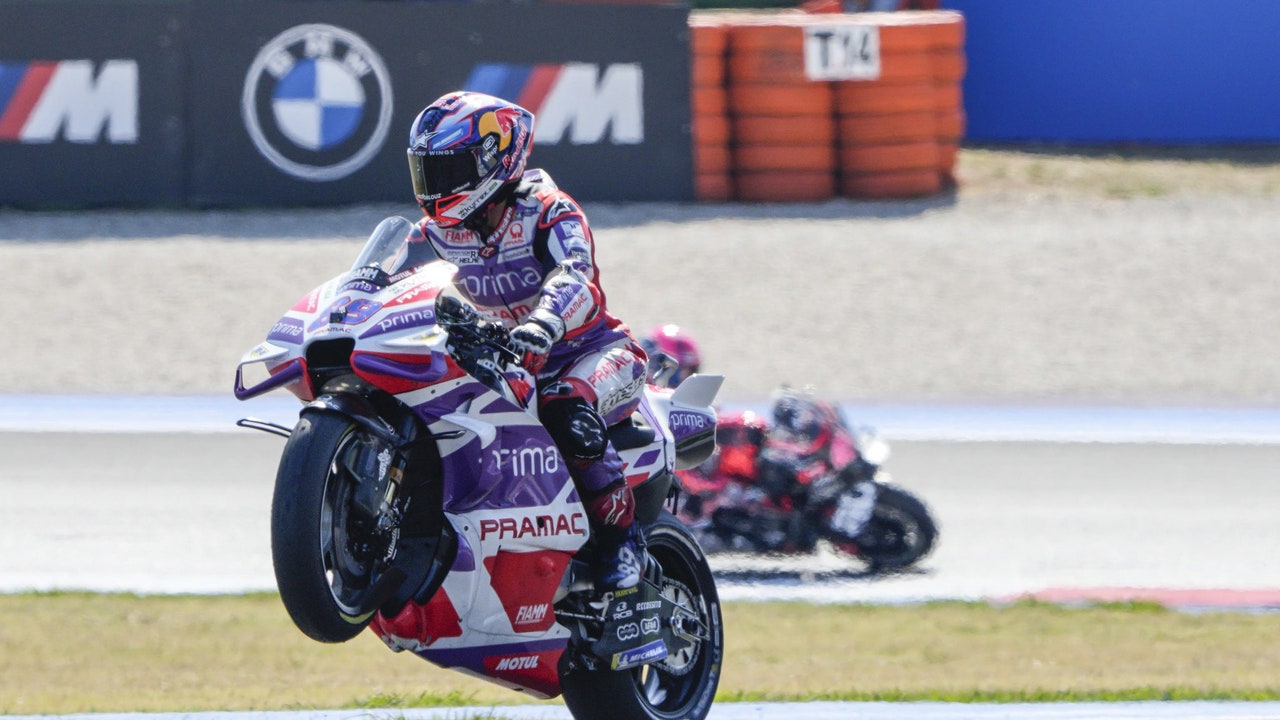 Jorge Martin He hasn't left even a crumb this Saturday in the San Marino Grand Prix. The man from Madrid took pole position after a "turnaround" in which he flew in the last set and ended up putting almost four tenths behind him. Marco Bezzecchisecond on the grid ahead of Pecco Bagnaiathat six days after his ugly accident in Barcelona He is being competitive despite the fact that when he gets off the bike he has a visible limp.
The Italian will start in the front row on the grid and also finished third in the Sprint race, after a very nice fight with Pedrosa in the last few laps, where the KTM rider did not want to push at all due to his guest status. Is the second "wild card" of Dani this season, and the truth is that he never stops shining. He was fifth on the grid and touched the podium with a fourth place, which shows that his talent is not lost over the years or by being a test driver and being away from competition. He "little samurai" finished ahead of Brad Binderleader of ranks of KTMand there is no doubt that if he was doing the World Cup he could be quite high in the general classification.
Finally he held the position Bagnaia to lose as few points as possible with his two chasers in the championship, Bezzecchi, who remains 69 behind the leader, and Jorge Martinwho trimmed five over the head and stands at 45.
A good haul for the Madrid native, who was a plane in San Marino, recovering his explosiveness one lap from last year, and who won his third Sprint with brutal authority. He did not give the rest an option at any time, and that made sure that where he will be really strong is in the long race. In the short version he swept the soft tire, just like his rivals, with perfect and precise driving, without mistakes and with a speed impossible for others.