Jorge Javier's taunt to Antena 3 with Anabel Pantoja's perreo: "This is a donut"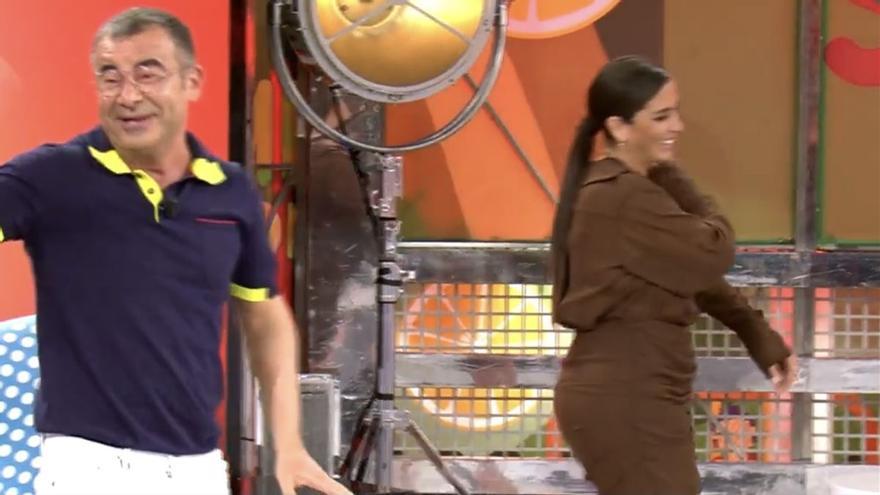 'Save me'received this Tuesday the visit of paparazzi Pablo González, that ensured have several "bombs" on collaborators and specifically about Anabel Pantoja placeholder image. However, when she heard the information, the collaborator was frozen as she did not meet the expectations of what she had announced.
"Before detonating this bomb I want to say that when it was said that Anabel was going to be spattered I have received many threats, they have told me that they are going to step on my head, that they are going to kill me and that they are going to do everything to me. I don't want to say that it was you who could have made this movement, but I do want to say that the bomb I'm going to drop comes in your genes, "he advanced.
"It was that one day when you were in Seville you called the security guards to arrest the journalists who were taking photos of you. You were shouting 'security, security'. She was very haughty at all times shouting: 'Stop them, let them stop, "said the paparazzi, causing the niece of the tonadillera to make fun of him by dancing to the song 'bomb' by King Africa.
In view of the perreo of the collaborator, with the cameras focusing all the time on his butt, Jorge Javier joked as usual: "Oh my gosh. Listen, this is a donut and the rest is nonsense."he said to the laughter of the rest for the allusion to the final test of 'Pass word', the program they were competing against at the time.