Jorge Javier Vázquez: "Culture is an excellent crutch to support life"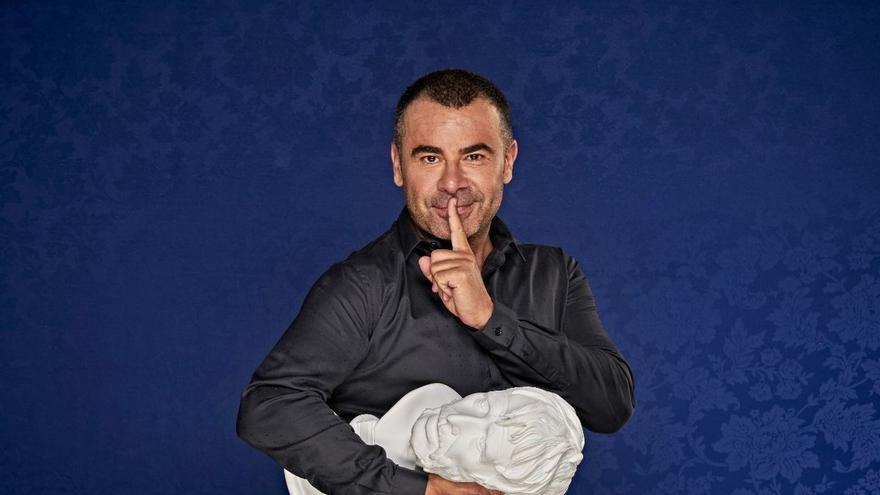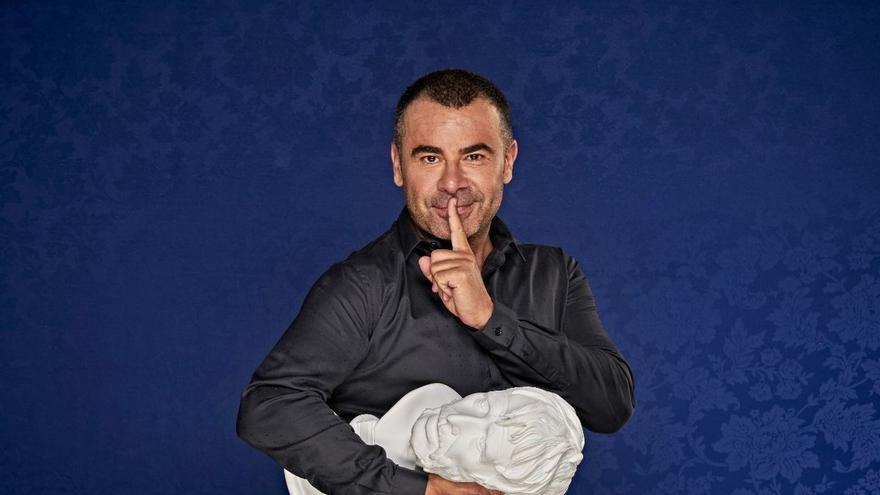 He is one of the best known presenters on the national television grid. Although, in his words, every week he goes on stage to "go to the psychologist." Jorge Javier Vázquez presents his monologue on September 10, starting at 8.30 pm in the Sala Mozart of the Auditorium Dismounting Seneca, with text by Juan Carlos Rubio. A show full of emotion, humor and, above all, life.
-What will the public of Zaragoza find?
-A very funny comedy about life and also about the members of the public who attend the function. Universal themes are covered with a lot of humor and a lot of emotion. I think the goal is for people to leave the theater with a blast of brutal energy. And that's what I like, because right now there needs to be a positive message full of happiness.
-Do viewers keep arriving looking for Jorge Javier from television?
- I suppose that the people who come to see me is because they like what I do on television. Others will come out of curiosity. And others will even want to repeat.
-It is not much like a monologue to the programs that you present on television.
-It has nothing to do with it. The main difference is the presence of the public. Know if the audience is attentive, if they are getting excited ... On stage you experience a huge amount of sensations. These are emotions that I have never experienced on a television set.
-With the mask it is more difficult.
-In the end you get used to it. The human being adapts to everything. There is no mask that can cover the excitement or laughter during the show.
-Are there still nerves?
-I'm not very nervous. I like to wear everything well tied. I'm more about concentrating than being nervous.
-This preparation will also serve you for your daily program.
-And for my life. Over the years you lose your anxiety and fear, because nerves have a lot to do with the fears you have. It is very good to accept how far one can go and take on challenges that can be achieved.
-His presence in the cultural world is wide -he has published two books, Dismounting Seneca It is his third play and he has produced several performances and films. Do you use it to escape?
-Culture helps me to live. And in this pandemic we have enjoyed it, reading a lot, watching movies and listening to all the music possible. We have to value it. Culture is an excellent crutch to support life.
-Has philosophy also served you?
-For me the monologue is like going to the psychologist every week. It is a school of life. I've been able to learn what this is all about. As Seneca says in one of the phrases of the monologue, 'to live you have to be learning all your life'.
-The play is presented with humor, emotion, comedy and philosophy. But there is also talk of stroke.
-For me it was a change for the better. It helped me realize that everything had an expiration date. We all know that we are going to die, but being fully aware that it is going to happen changes everything. If you extract the positive part, it helps you value life. And to remove the drama from everything, to enjoy everything that you did not enjoy before. We worry in advance about things that are going to happen and that are not happening. Fears take a lot of energy.
-Do you notice how your life has changed since then?
-I face life in a more relaxed way and it piss me off much less. Maybe because of the years too.
-However, you have been criticizing the situation that the LGTBI collective is experiencing from your program for some time. This week, around a case that has finally turned out to be false.
-It is very bad news for the group, because it will be used for a reality that does exist. This case does not invalidate anything I said on the show. We cannot forget or turn our back on what is happening in this country. Homophobia is growing every day and hate crimes are increasing.
- You have defended that the theater helps you to return to your daily work with more enthusiasm.
-It's good for me to meet new people, people with other motivations and with different ways of working. Relating to people who do not belong to my profession is oxygen for me. That makes me go back to my job with more enthusiasm.
-Philology, media and theater. They are not the three sectors that present themselves with the most job opportunities.
-I wanted to do journalism, but since my father told me no and I couldn't face him, I studied Hispanic philology. As a visionary he did not do very well. At the moment in which we are, one must do what he likes. If something is chosen because of the exits or the future it has, you are a strong candidate to be an unhappy person.
-The last years of television in this country cannot be understood without your presence. Have you ever imagined what will happen when it's over?
-I have no idea. Many times I have fabled with the idea of ​​leaving everything, because this job is very emotional, of dedicating myself to something else, like theater. I think I'm too young to quit. What I am clear about is that I would like to be lucid enough to leave before they throw me out.