Jorge Javier throws a dart at Kiko Matamoros: "I find it curious that in 'Viva la vida' you tell things and not here"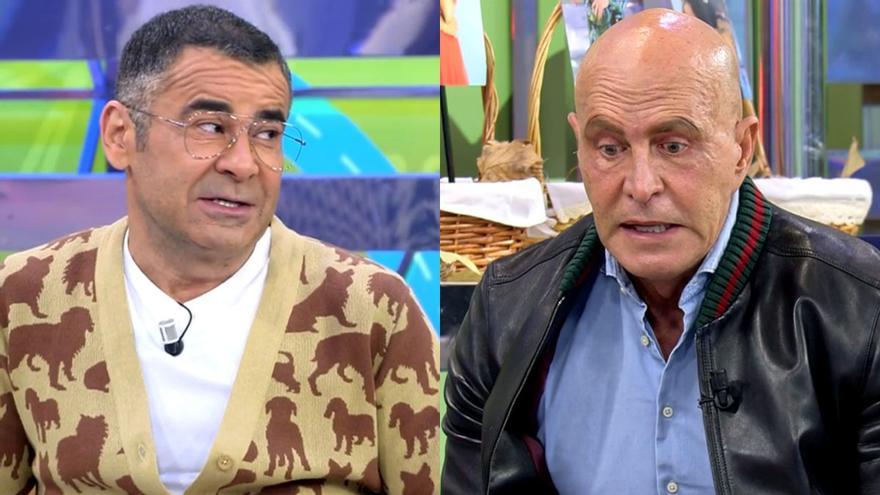 Various programs Telecinco have put the focus this weekend on the supposed crisis between Kiko Matamoros and Marta Lopez Alamo. Due to the different versions about this story, the collaborator decided to settle all the rumors in 'Live life' and revealed what had really happened. "He uploaded a video to Instagram that I didn't like when he uploaded it, because I always tell him that, when I upload something of mine, I want him to show it to me before, "he said.
The explanations of Matamoros in the program of Emma garcia they have not done anything good to Jorge Javier Vazquez. This Monday, the presenter of 'Save me'has thrown a dart at him for not having spoken in the' Deluxe 'on that subject: "I find it curious that, coming here for more days, In 'Viva la vida' you tell things and that on Saturday night you will not tell them".
The businessman has clarified that he spoke on the weekend program to deny information that had been given in the space of Maria Patiño: "I didn't say anything because In 'Socialité' they told a version that is not even believed by the morning star. Fortunately, a Mediaset colleague was there and witnessed that I did not have any quarrel. "
"The invented testimonies, for the greater glory of the show, seem very good to me. But come on, you have to be absurd", he added, thus unleashing a hard blow against his partner's program.
However, Jorge Javier has not been convinced by his explanation: "But the fact is that you spoke in 'Viva la vida' and not here. You dose, you don't put the eggs in the same basket". "I put the eggs where I have to put them, and that's when they have to be put. I don't care whether it's here or there. If in 'Socialité' they don't tell a story that isn't true, I wouldn't have answered", Makoke's ex has settled.