Jorge Javier threw a dart at Antena 3 and Patiño defended it: "We had a lot of audience"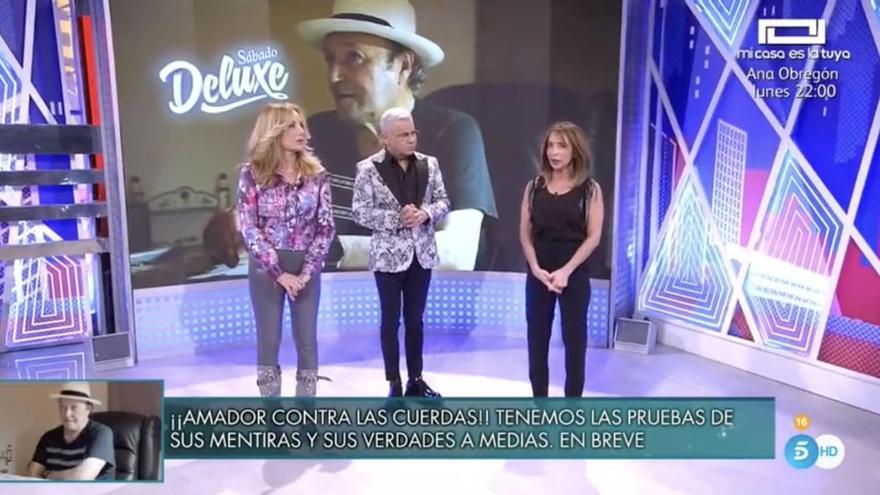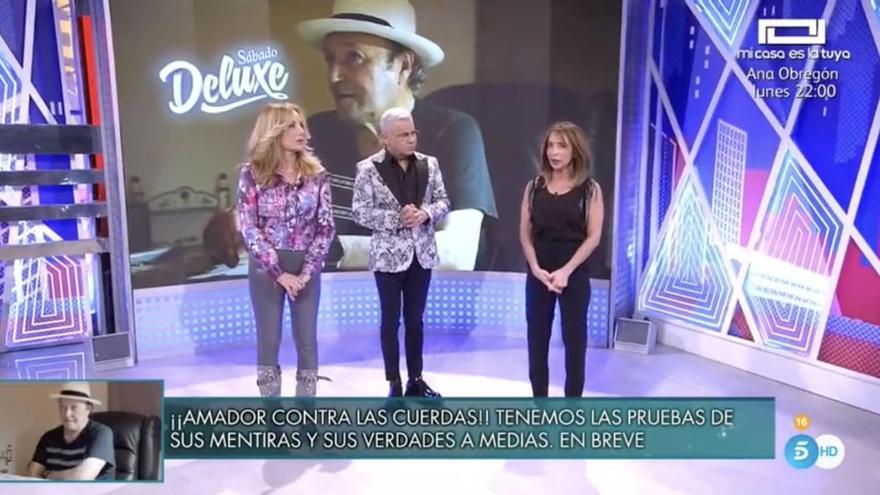 Lately, there are several comments you have made George Xavier in relation to the rivalry Antenna 3 and Telecinco they have for their hearings. During the broadcast of 'Deluxe Saturday' on the night of February 19, the host fired back at the competition, though he was met with an unexpected response from Maria Patino.
The presenter was reviewing the most notorious controversies that she had experienced with the relatives of Rocio Carrasco while Vázquez asked him if he had any exclusive to tell. However, the answer was disconcerting for the presenter: "I told Antena 3 many years ago, but the past is so important in the present that it went from Antena 3 to Telecinco to tell you."
"Very well" was the only answer that the presenter gave his partner. However, he did not take long to react to throw a taunt at his direct rival: "Antena 3 at that time nobody saw it"He sentenced before a Patiño who did not take the comment well.
"Yes, yes, we had a lot of audiences... you didn't exist yet", he reproached him. Jorge Javier could not help but laugh at his partner's comment, a moment that Belén Rodríguez took advantage of to intervene: "you could thank him because he could have told it in 'Socialié' or 'Sálvame Lemon Tea', but he has chosen 'Deluxe' to tell it".
These words made the Catalan reflect, who thanked his partner for the gesture: "I really appreciate it, Maria." However, she admitted that it was not an exclusive and that she had also told it a few hours before: "I told it this morning on 'Socialité'". "Well, but I haven't seen him. He was at the hairdresser," she replied with a laugh to settle the issue.