Jorge Javier talks about Ana Rosa in 'Save me': "He confirmed the separation from Antonio David because Marta Riesco told him so"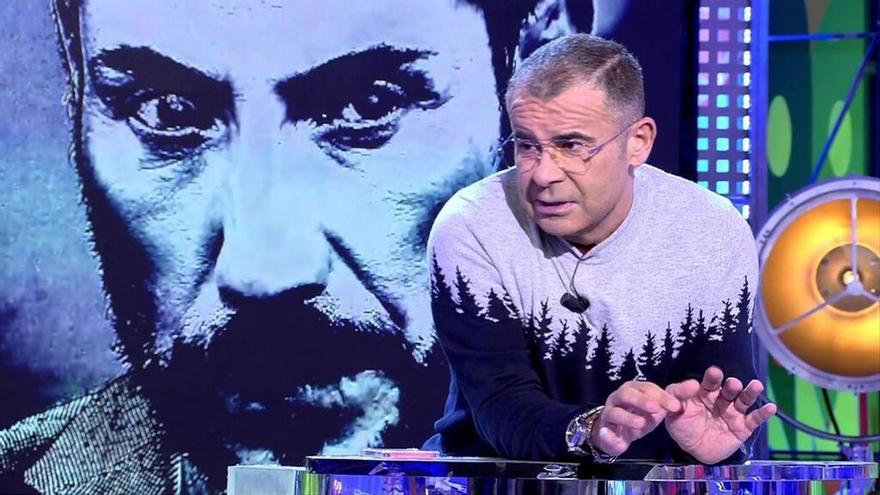 This Monday 'Save me'began the afternoon by priming a "bomb" in relation to the possible Antonio David's breakup with Olga Moreno. Jorge Javier Vazquez He assured that he was going to go up to the "pulpillo" to give information about this supposed separation. "Of the theories that have been considered, none is the true one," said the presenter.
"Antonio David never wanted this news to come out. Or at least, he intended to mark the times," continued Jorge Javier, who commented that the former collaborator had not been betrayed by giving the news: "No. There is no one who has made a move", clarified the host of the program, that after alluded to Marta Riesco, the reporter of 'The Ana Rosa program' who has been related to Antonio David.
"On Wednesday the news appears. We all try to speak with the protagonists of the news, the protagonists remain silent and communicate that they have nothing to communicate, neither affirm nor deny. And yet there is one person who usually does not get wet on these issues that she affirmed that same Wednesday that the separation is true, and the statement in her is surprising because in these matters she is very cautious. And that person is Ana Rosa Quintana", Jorge Javier Vázquez pointed out.
"Ana Rosa's word was the word of God ", he continued saying in his usual sneering tone, although making it clear that it was so "because we are not used to him entering these topics". Jorge Javier recalled that Ana Rosa was the first to give truth to the news:"Why did Ana Rosa Quintana confirm the news of the separation so strongly? Because Marta Riesco confirmed it", sentenced the driver.
It is striking that Jorge Javier has 'splashed' the presenter in this framework, even if only to boost his credibility. A few weeks ago director David Valdeperas was crying out to stop talking about the presenter in the mornings: "Enough. It's over! If I say already, that's it!"he released Lydia Lozano.