Jorge Javier, on Ayuso: "He will fight with all his might so that the most vintage Spain returns"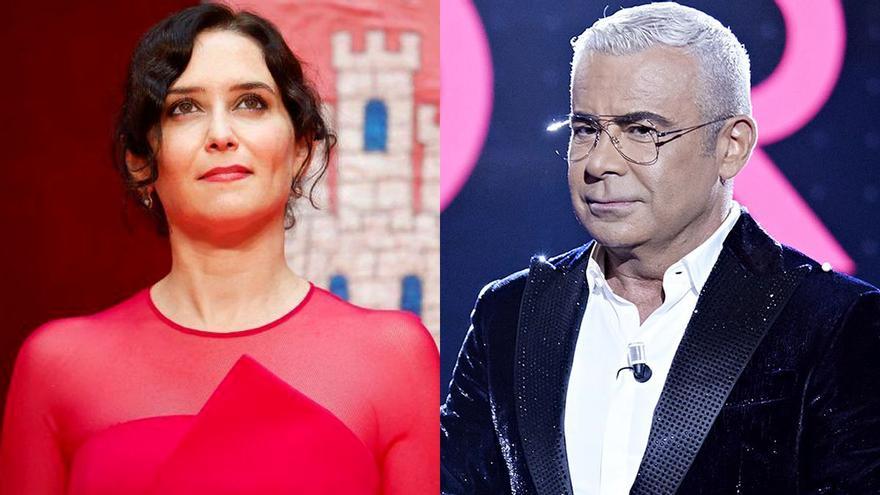 The tour of Isabel Diaz Ayuso for the United States has given much to talk about in recent days. The journey of the president of the Community of Madrid has not gone unnoticed for Jorge Javier Vazquez, who has shared his views on this matter on his blog.
"The only thing that has become clear to me from that visit – of which it was said that he was going to meet Biden – is that She is addicted to Telecinco reality shows", says the presenter of 'Save me' before arguing:" Follow to the letter the strategy of every good winner of this type of contest: shoot at everything that moves, claiming as an excuse that no one understands it".
Jorge Javier considers that "with the excuse of helplessness and grief", Ayuso becomes "victim of a totalitarian system against which he fights as an oppressor of freedoms".
Regarding his criticism of Pope Francis, he comments that "a new enemy should be removed from his sleeve" because in the United States "they know little about Sánchez." "An enemy with a pedigree that managed to feed his delusions and that of his followers, who were beginning to be fed up with hearing the word freedom and communism so many times," writes the face of Telecinco.
"Ayuso has overcome himself once more. Now he has charged against the pope, but how come even the Spanish bishops have warned him that before speaking he has to find out a little about things. But that does not matter", continues Jorge Javier : "Your voters are delighted because after all This Argentine pope has a communist look that can't beat him". The one who awaits the poor pope for speaking of such Catholic terms as forgiveness or repentance!" the alienation I live them now with a certain dispassion "." Thank God we have found the person we were looking for. To the person we were needing. To Isabel Díaz Ayuso, the woman who will fight with all her might so that the most vintage Spain returns", ends.