Jorge Javier explodes against Matamoros and throws him off the set: "Go away, you're making a fool of yourself"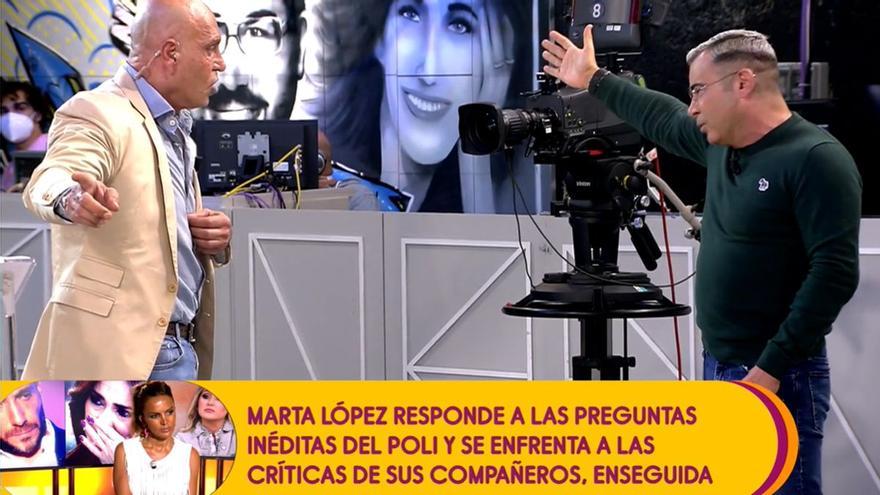 The aggression by Rocío Flores to Rocío Carrasco in 2012 this Monday became the trigger for a tremendous disagreement between Jorge Javier Vazquez Y Kiko Matamoros. The presenter of 'Save me' ended up exploding against the collaborator after he defended that the aforementioned episode should never have come to light.
"According to me, no. Judge Calatayud says it, Pedro Aguado says it …"Matamoros pointed out, causing Jorge Javier to get up from his seat and stop him short: "Hey, please! Enough. Judge Calatayud … Come on, man, take it for granted. If you continue like this, quit smoking, because it's the best you can do. "
A few seconds later, the host of the program explained the reason for his anger: "If we are going to validate an uncle who has accused women who have been abused … Please, huh! That is Judge Calatayud's record. "" I do not know that extreme, but what I do know is that the law protects this girl (Rocío Flores) so that her past does not dust off, "defended the talkative.
With his anger growing, Jorge Javier insisted that Matamoros take the air: "Come on, go smoke, please." "You're making the absolute fool of yourself. Go away and don't make a fool of yourself anymore. If you tell me that Judge Calatayud is the one who goes against everything Rocío Carrasco has done … Really. I imagined you much smarter, "he snapped.
On the other hand, the presenter of 'Save me' threw a dart at a former network partner: "I'm very sorry, but Pedro García Aguado is not a reference for me either, honestly ". "He has done a television program, but I do not consider him a reference," he acknowledged before Matamoros left the set for a few minutes.