Jorge Javier criticizes Mediaset for talking too much about Rocío Carrasco: "At the end you catch him mania"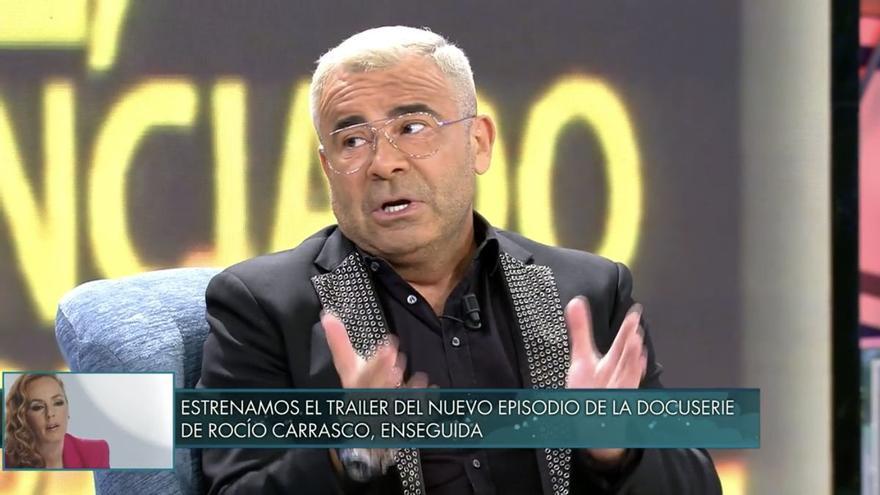 Jorge Javier Vazquez took advantage of the group that 'Sábado Deluxe' assembled to discuss the last chapter of the Rocío Carrasco documentary in order to charge against the chain itself. The presenter could not help but criticize the excessive treatment that the group is giving to 'Rocío, tell the truth to stay alive': "Now I'm going to throw myself at the director and all Mediaset on top with what I'm going to say, "began the presenter.
"I think we debate too much and there are things that have no debate. The very dynamics of this chain what makes us debate and give opinions continuously and I believe that there are many occasions in which there is no debate, "he released while the rest of the set agreed, with the exception of Antonio Rossi, who at that time asked that Nor was there a debate on the behavior of Antonio David.
"At this moment, there is so much debate and so much opinion … It leads to absolutely nothing. We can't spend 24 hours talking about Rocío Carrasco because in the end what happens is that it produces the rejection effect", said the presenter, while Belén Esteban and Chelo García Cortés gave him the reason for the bajini:" Totally agree. "
"Obviously we do it because it gives us good audience data and this is a commercial channel and for that we do television … But what we cannot do is that we are, for two weeks and what we have left talking about the subject, and we get mania to the girl, "said the presenter. "At the end you see her cry and you say 'again?'. But that is also likely that we have responsibility"., settled.