Jorge Javier charges against the producer of 'Masterchef': "Hypocrites, they are not white programs"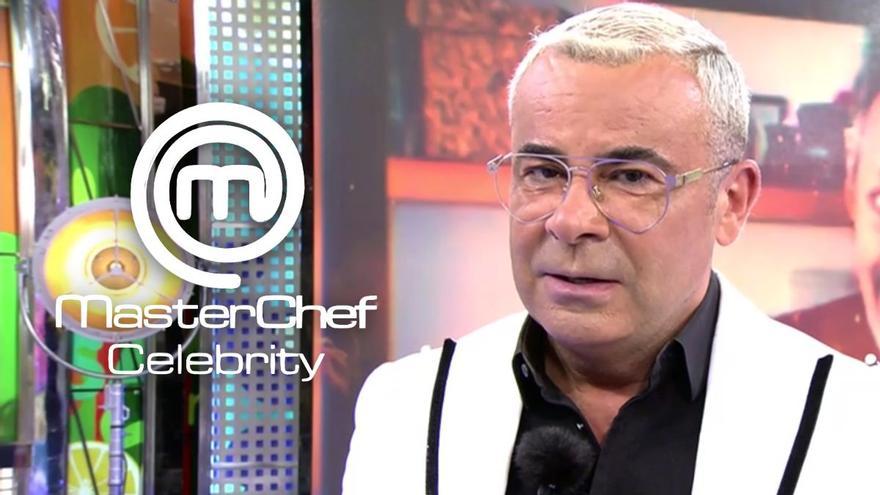 Jorge Javier Vazquez has been very hard this Friday with Shine Iberia in 'Save me'. After talking about the new denialist statements of Miguel Bosé, the presenter charged against the production company as a result of the controversial signing of Victoria Abril as contestants of 'Masterchef Celebrity 6' after his controversial words about the pandemic: "The other one read an interview by one of his leaders (Macarena Rey on the Vertele portal) in which he said that they compete against 'Survivors'with people cooking and designing suits on white shows. So, they go and sign it, precisely, for its next edition. Touch your balls. "
"An aunt who is the most conflictive in the world, who is current because she is a denialist and who even gets beaten on her identity card, and now she is a white program. Man … To me this hypocrisy between colleagues ... What cannot be is that it is so obviously, "said the presenter in the program of Telecinco after María Patiño told him that this was something that had always existed.
Later, the communicator continued with his criticism of the production company, stating that he would like many of the well-known people who have gone as contestants to the culinary talent to talk about their time on the program: "I would like you to explain what your experience has been and in what extreme situations you have been placed so that later you can play in the program. Sure it's a show, but if everyone was talking about what life is like behind the scenes … "
Jorge Javier Vazquez He also threw a hint against Tamara Falcó when talking about the alleged defense that some of his contestants could make of the format of La 1 de TVE: "Now there will be actors or people like her who will say: "It was good for me because I'm in Cordon Bleu and I don't want AstraZeneca".
"I've talked to a lot of sincere people who say to you: 'White program? Tururú '. The white program is the most boring thing in the kingdom because life has shades and colors. They make us commune with some millstones … ", declared the presenter of Telecinco in 'Save me'.
In a certain way, Jorge Javier joins the criticism that TVE Y Masterchef received by parts of social networks when the name of the actress was confirmed as a new contestant on the version 'Celebrity' of the culinary talent.