Jorge Javier, after the temporary dismissal of Ana Rosa: "He is one of the few stars that remain"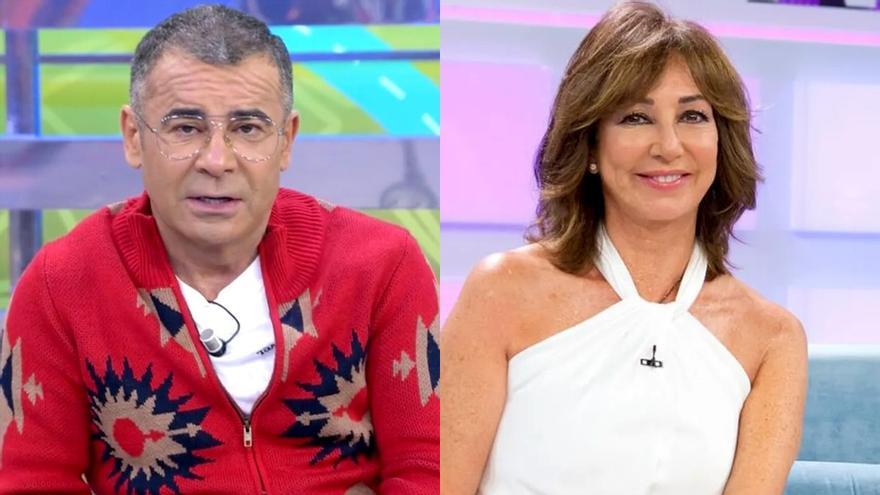 Jorge Javier Vazquez has published an entry on his blog dedicated to Ana Rosa Quintana, which just over a week ago announced that it suffers breast cancer. Although that same afternoon he sent her a message from the set of 'Save me', the presenter wanted to highlight this Wednesday some of the virtues of the well-known 'queen of the mornings'.
"Ana Rosa Quintana announces that she has cancer and leaves us devastated. Because nothing can happen to Ana Rosa, she has been part of our routine for so many years that we are going to feel very strange without seeing her for a season," Jorge Javier begins by saying that He was excited when he saw the plane of the presenter leaving the set of his program: "Above all, life".
The communicator defines his partner as "an important part" of his professional career. Now they both work at Telecinco, but they met more than two decades ago on Antena 3. First coincided in 'Extra Rosa' and later in 'Sabor a ti', a space in which Ana Rosa, who has always said that "it pays very well", enjoyed a lot: "All of us who worked on it were very happy".
He also confesses that, at the moment, he does not stop "thinking" about her: "She takes a season out of the way, but she will not be alone. Moreover, I am convinced that there are so many people who want to return the love they have received that they will have to take turns visiting".
"It's going to be very strange for us to turn on the TV and not watch it", laments the reality TV host, who praises the journalist: "I have always said that It is one of the few stars that remain. Because going on television and becoming famous does not make you a star, you have to have a what I know that I could not explain very well, but that undoubtedly Ana Rosa possesses a lot ".
Throughout his extensive letter, Jorge Javier also highlights the presenter's optimism: "I have always admired her desire to live, to enjoy, to have fun". "I don't know what I can tell you that you no longer know, Ana Rosa. Well, yes: that all this happens quickly and that you come back soon. Because your thing, and you have shown it over the years, is to fight and win," he admits before finish: "We are here for everything you need. Throughout all these years you have given us a lot and the time has come for you to let yourself be taken care of".