Jorge Drexler presents 'Tinta y Tiempo' at the Alfredo Kraus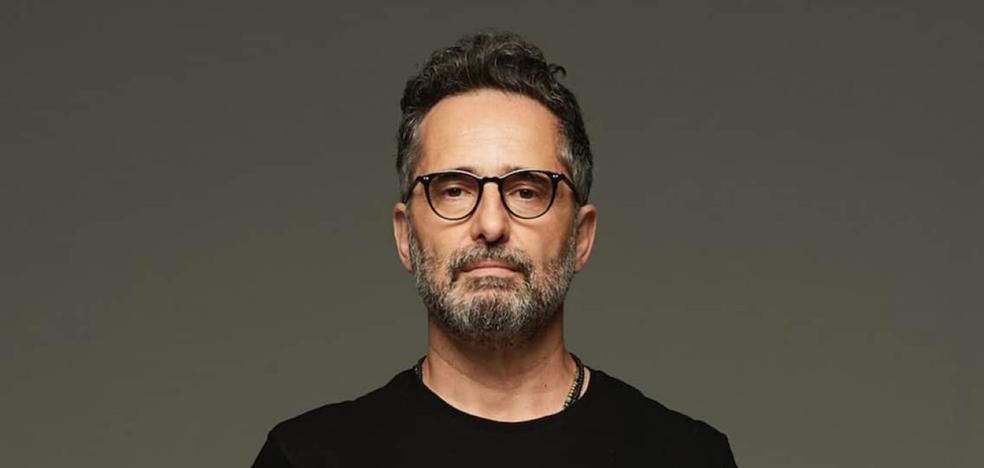 Tickets are already on sale for the concert of the Uruguayan singer and composer in the Symphony Hall of the Las Canteras venue
After almost five years of record silence, the Uruguayan singer and songwriter Jorge Drexler will present his new album,
'Tinta y Tiempo', in the Symphony Hall of the Alfredo Kraus Auditorium from the capital of Gran Canaria next
December 7, starting at 8:30 p.m.
The
tickets for this concert are already on sale on the usual channels of the Las Palmas de Gran Canaria Auditorium Theater Foundation.
The
fourteenth studio album by Jorge Drexler arrives on the 30th anniversary of the release of his first album. Three decades of songs that continue to add to the imagination of the Uruguayan, who stands out especially for the connection with the public in his concerts all over the world.
When Jorge Drexler began to create this album, he never thought about everything that would come after it.
The first songs began to come out during confinement, where uncertainty and difficulty had become everyday. However, the Uruguayan singer-songwriter managed to solve it by moving to a universe full of light. This is how 'Ink and Time' was born,
a brilliant, generous, abundant workcalled to become an essential part of his repertoire.
Jorge Drexler arrives with a new and original show accompanied on stage by
Borja Barrueta (drums), Meritxell Neddermann (keyboards and vocals), Javier Calequi (guitar and vocals), Carles 'Campi' Campón (bass and programming), Alana Sinkëy and Miryam Latrece (vocals).
In addition, as the Uruguayan is accustomed, during the concert at the Alfredo Kraus Auditorium he will review some of the great successes of his career.
Consolidated track record

During his career, Drexler has recorded fourteen studio albums and has given concerts around the world. During this time his work has been awarded a prize
Oscar (2005), seven
Latin Grammy's (2014, 2018, 2021), a
Goya (2011) and one
Silver Biznagaamong other recognitions.
medical trainingin 1995 he decided to leave behind his life in Uruguay and travel to Spain to dedicate himself fully to music and composition.
'ice lifebuoy' (2017), his penultimate album, is based on the sound of the guitar and was recorded entirely with guitars and vocals, using this limitation as a source of inspiration and creativity. In January 2018, this album was nominated for a Grammy Awards in the category of Best Rock, Urban or Alternative Latin Album, and in the fall of 2018 it obtained five Latin Grammy nominations, finally winning three awards, in the Recording categories. of the Year, Best Song and Best Songwriter Album.
At the beginning of 2019 Jorge Drexler presented his tour
'silent'in which he reviewed his discography accompanied by a staging loaded with visual and sentimental meaning.
A
one man concert, in which he presented a unique show with guitar and voice in which sound and silence, light and darkness shared the leading role.
In September 2020, his song
'Side by side'created and presented in a unique way coinciding with the declaration of a global pandemic, received a nomination for the 2020 Latin Grammy Awards in the category of Song of the Year.
In November 2021, his work with
C. Tangana in the songs 'Nominao' and 'Hong Kong', they were awarded two Latin Grammy's.