Jordi Sánchez: «OBK was my dream as a teenager and it has become my life»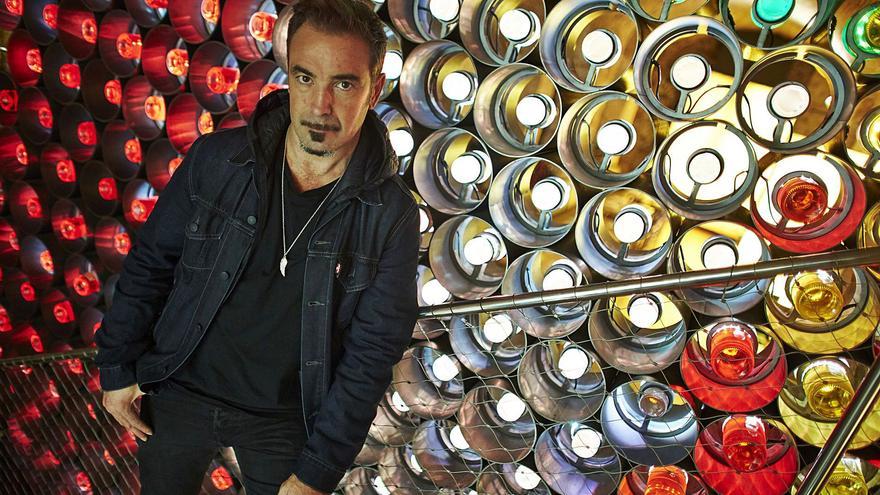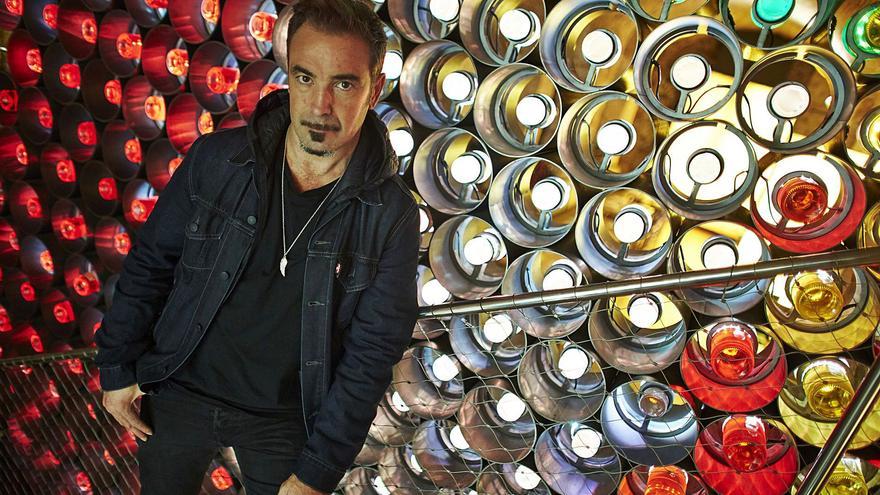 OBK celebrates 30 years since its formation in 1991, together with Miguel Ángel Arjona, and that you have led alone since 2012. What creative moment is OBK going through at the peak of this anniversary?
I am at the moment of continuing to enjoy everything I have achieved over these years and continue celebrating with my followers and lovers of electronic music all the concerts that were paused and that now, little by little, we are beginning to resume.
His band made its way into an industry dominated by rock in the 90s and emerged with an imaginary of electronic music and synthesizers that sold almost half a million records on its debut. How do you explain that explosive success?
We arrived at the right time, with the musical style with which many young people felt identified, and we were in the right country, because in Spain electronic music did not enjoy a very reputation at the sales level until that moment.
How did you experience the impact of that welcome then?
It really was like the title of our first album Call it dream. It was exactly that, a dream come true and from that moment on we did not put aside the opportunity to work as honestly and professionally on our project. Therefore, I think that after 30 years we can continue to talk about OBK in action.
The name of the band comes from the abbreviation of the song Oberkorn (It's a small town), by Depeche Mode. How did those from Essex influence OBK's sonic universe?
All the music that was made with synthesizers in the 80s caught my attention, and of course Depeche Mode and Yazoo were the key trigger to feel absolute fascination for this style of making music. But I have always also defended soloists like Umberto Tozzi, Elton John, George Michael or Steve Winwood, whom I also admired as they sang and composed. I'm really very open musically, I like to listen to everything, but the electronic component is vital in my way of producing the vast majority of my songs.
What musical references does Jordi Sánchez look at or inspire today?
David Guetta, Daft Punk, Paolo Nutini and, currently, I really like The Weekend.
OBK signs many of the 90s hymns that marked a generation, such as Love stories, The princess of my dreams, You continue like this, Heaven does not understand or False morals. How has time passed for these songs?
Fortunately, I believe that the soul of these songs continue to convey the sensations and emotions with which they were created and as a composer I am proud to continue to feel that the years do not pass through them. The public always appreciates them at each concert.
Could you choose any of the songs in this repertoire that have special meaning for the band?
It is difficult to choose. All those that are in my current repertoire are the ones that I think best represent the fruit of 30 years of work. It is a great topic, but it is true that all the songs you compose are like your children and each one of them has its little heart.
Do the stories of love, heartbreak or LGTBI + claims continue to inspire you, as in the old days?
Life is an inexhaustible source of inspiration, but you have to be alert and curious to transform it into something creative and that you need to share. I still feel that curiosity as a child and I question the injustices that surround us, the reasons for breakups and fights, the human condition, and so on. I have always questioned the why of things and I am attracted to the looser side of life and music does not stop being a therapy for me. I think that all creators are the same in that sense.
In your opinion, in what aspects has the music industry evolved or been impoverished from its beginnings to the present?
The music industry changes, it adapts but it will always be there because it generates a lot of money. It is not a question of looking back, life is always forward and in that sense music will always be there to keep us company and excite us. Every year I listen and discover wonderful songs that move me and accompany me. The industry is something else.
How have you dealt with the continuity of OBK after the departure of Miguel Ángel Arjona in 2012?
OBK was always my teenage dream that I shared with my best friend for 20 years. I continue to defend my dream and project with the same enthusiasm and enthusiasm. OBK was my dream and it has become my life.
Are you excited to return to the stage after the darkest night of the pandemic?
Of course. All the musicians are eager to step on a stage again, to feel the applause of the public, to leave once and for all this time of anguish and restlessness behind. With a lot of desire.
What are OBK's future plans?
Continue enjoying the 30th anniversary tour that will gradually take us around the country and, above all, may life flow and inspire us. Health and love to all.