Jordi Sánchez ('Lord, give me patience): "Gregorio lives in a permanent conflict with that world that he does not understand"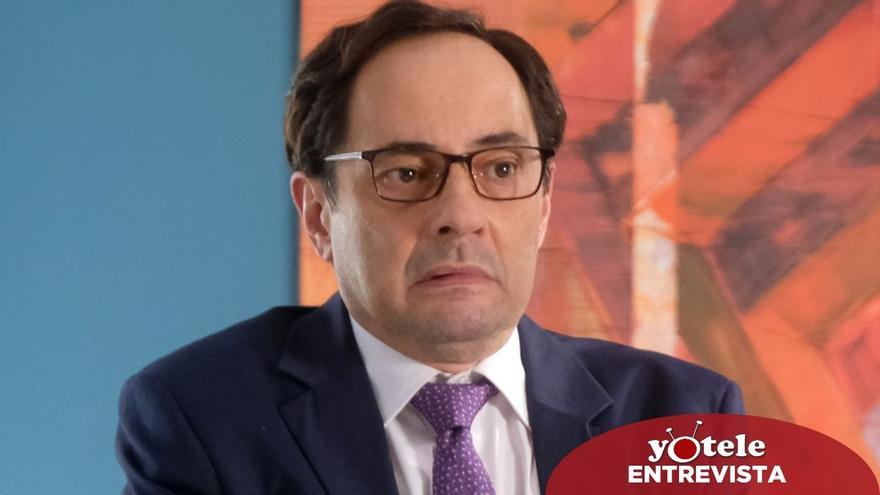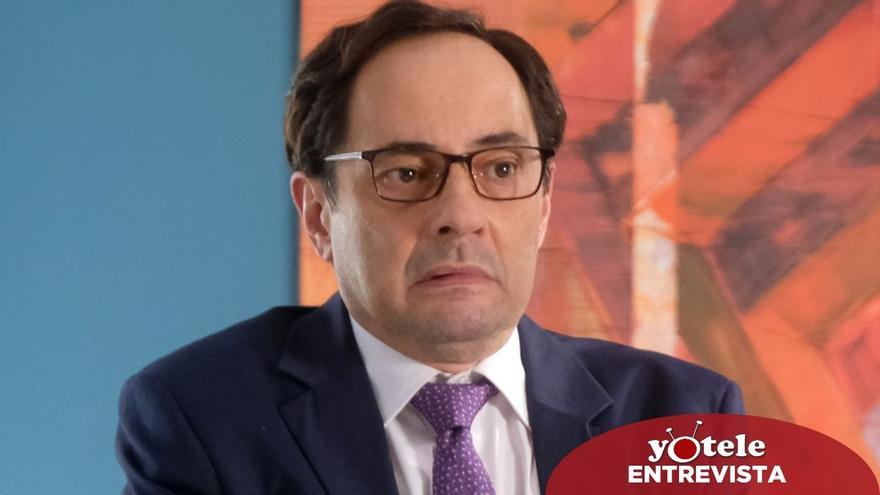 Jordi Sanchez lands this Sunday on Atresplayer Premium with the premiere of 'Señor, give me patience'. After the success of the homonymous film, the actor returns to give life to Gregorio, an ultraconservative, reactionary and prejudiced father of a family who lives attacked by a changing world that understands less and less and installed in permanent irritation while confronting his relationship with their children, each one further away from their vital approaches.
Gregorio feels like Job, put to the test by God, who does not stop sending him calamities. The last of them, losing his home and his job as director of a bank branch, being left on the streets and at the mercy of the hospitality of his children, who will have no choice but to take turns taking him in. YOTELE talks to Jordi Sánchez about the premiere of 'Señor, give me patience' on Atresplayer Premium.
Before starting, how do you feel after overcoming the covid?
I feel very good. For many months that I am working and with my things. Precisely, I caught the covid shooting 'Sir, give me patience' when I only had three shots left to repeat. There could not be more measures because there were many, but this is taken with nothing, but I have recovered and well for a long time.
How was the experience of playing Gregorio again in 'Señor, give me patience' after making the film?
I have felt very good. In the film he asks for forgiveness and tries to change but without leaving his comfort zone, but now there is a jump in time. Now, Gregorio is left without a job and without a home, having no choice but to live with his children and try to understand the whole world that eludes him. He is almost a new character in that sense because he is in permanent conflict with that world that he does not understand. You feel attacked and you are scared. He lives in amazement and I like that very much. I have not had any problem in this regard. It is like having done a new project.
Did you have any doubts about accepting the project after making the series?
Do not hesitate at all. I read the script, I liked it and I thought that a lot could happen to Gregorio. Especially because of that jump in time. At the moment that this man was put on the tightrope and left naked in the middle of an alley, which is what happens to him, he could do it perfectly.
Also, a movie has nothing to do with the fact of making the series. I imagine that the approach was to do the series after the film. I think the character gave a lot of himself. The series allow you to explain the characters more than a movie. That's why I think there are many characters who sign up to do them.
Seeing the time jump and what awaits Gregorio, it has a very 'Christmas Carol' moral, right?
No. It is a reality. In this case, for wanting to defend his wife's memory, he loses his job and his home, something that happens to many people. What happens is that, normally, the people to whom this happens They are not all so reactionary or ultra-conservative. Maybe yes, but Gregorio lives in a micro comfort zone and thinks that everyone is like him. There are people who surround themselves in life with people who are her, which is something that is leggy, but it happens. So, this man lives like this, but that seems to me to be a reality.
Gregorio is an ultra-conservative, reactionary and prejudiced family man. What do you think is what differentiates Gregorio from other characters you play in other fictions such as'The one that looms'?
What clearly distinguishes him is that Gregorio is in a world that is not yours. It is completely out of place. You take him out of his comfort zone, you put him in the real world and you find him in the constant amazement in which he lives. He doesn't understand anything about anyone, and that's what makes him a funny and funny character. I would not like anything that happens to him to happen to me, but that is what differentiates him from other characters I play with similar traits.
Can it be said that Gregorio also has a point of fragility?
Yes, because he is a man who is scared, and living in fear is terrible. He is in a squatting house with his daughter and they think they are going to rape him. This man does not sleep, he does not rest ... Every time a gay man approaches he thinks he wants to touch him. It is like a goat. He is a man who is not well and who has to learn to live with a reality that is not his closed. In that sense, people who are like that suffer. That is why you have to change and open up to the world.
You share a cast with a staff of actors top-notch such as Silvia Abril, Norma Ruiz, Félix Gómez, Adam Jezierski and Carol Rovira, among others. How was the experience?
It has been wonderful. We have gotten along very well and we have understood each other well. Obviously, Silvia Abril already knew a lot. I also love how Felix works. In addition, something very special united us. Made 20 years ago a work that I had written called 'Krámpac', but I never saw the work because I was in Barcelona and I couldn't go to see him. He did not know us personally despite this.
It has also been a very strange thing by the protocols. We have not gone for a day to have dinner or a drink because the filming fully coincided with the pandemic. It annoyed us all a bit because it is important to get to know each other before starting to record, but it was what it was. The protocols are a horror that we all must go through.
However, I am absolutely in favor of the protocols, of the vaccines and everything that has to be done, but they are a bummer because you take off your masks with fear no matter how much they stick the stick up your nose every day. In the end, I took it, Felix took it ... But hey, c'est la vie. Others have worse things.
This is not the first time that you and Silvia Abril have worked on the same project, and not only on 'La que se avecina'. I imagine that the fact of having worked a lot together makes you reach a point of complicity where you already know what to do with just one gesture, right?
As well as working with a very unknown person is a drawback, because that great distance is noticeable in the interpretation, knowing someone a lot is a great advantage. In that sense it is a wonder. If she is your friend and you love her very much, as is the case, all the better.
Finally, usually, what things do you usually say 'Lord, give me patience'?
Well, look at people who are like Gregorio. To me intolerant, uncompromising and people who believe the absolute truth really blow me away. I do not like. There you have to take a deep breath and say 'Come on, go'.