Jordi Sánchez and the emotional reunion with the doctor who treated him when he fell ill with coronavirus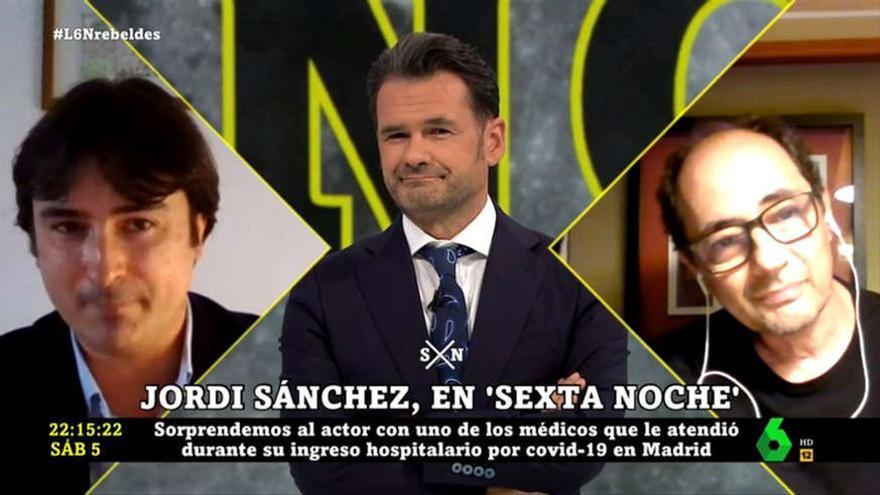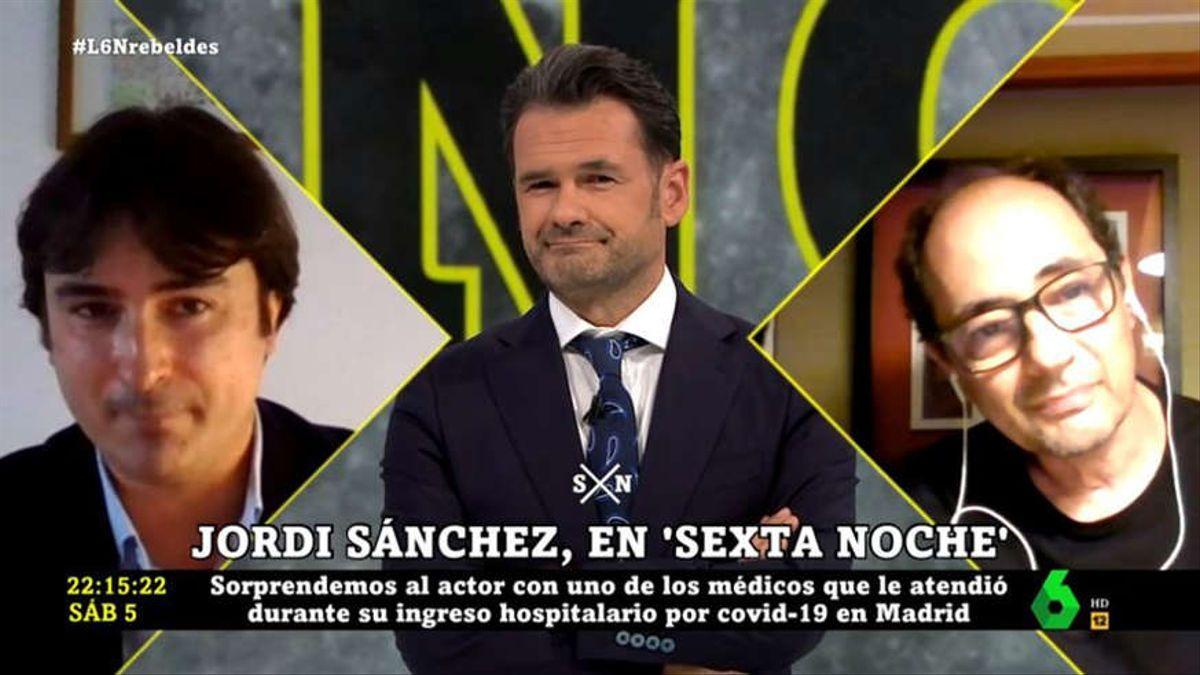 Jordi Sánchez, the actor who plays the popular Antonio Recio in 'La que se avecina', was interviewed by Iñaki López in 'laSexta Noche', who wanted to give him a very special surprise. It all started when the presenter gave way to the doctor who cared for the actor during his hospitalization for covid-19: "We are going to talk to that man who discharged you, that man who treated you in the ICU, with Felipe Villar".
Just by listening to this presentation, Sánchez already showed his emotion, which was even more when he appeared on the screen: "Oh my God! It's the first time I've seen him without a mask " the actor pointed out. To this, the doctor revealed that many patients "recognize us by voice."
"I'm delighted to see you, besides, you're younger than I thought" Jordi acknowledged. "I at the beginning I thought the doctors were nuns, with all the clothes they wore, Imagine "confessed the Catalan, a comment that caused laughter on set.
Taking advantage of his intervention, the doctor wanted to tell what a good patient the actor was: "Jordi was the ideal patient. Not only did he make our job easy, he He gave us confidence, he made us feel like true professionals with a lot of respect. And above all, one thing that we doctors value very much, which is affection. Y when you have a patient who transmits affection, affection, everything goes faster. Besides, Jordi was very obedient, "said Villar, showing himself proud of him.