Jordi Rebellón's former colleagues say goodbye to him on social networks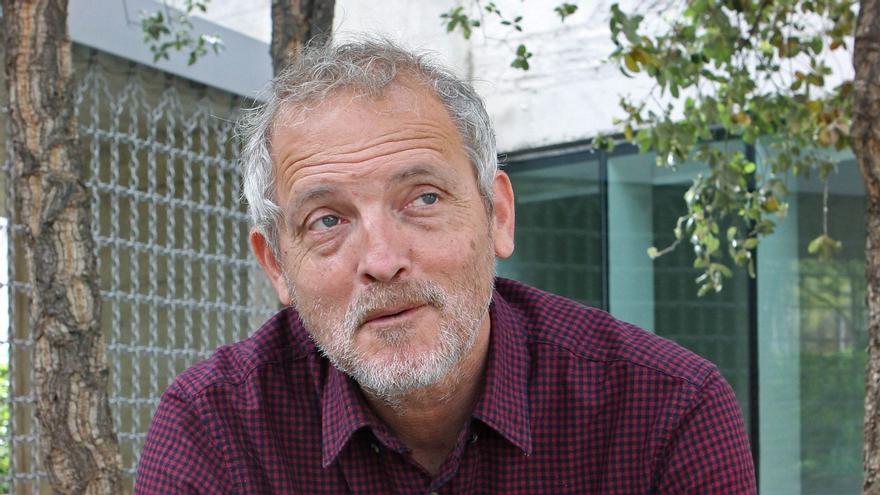 The death at the age of 64 of the actor Jordi Rebellón, who popularized the doctor Vilches in 'Hospital Central', has unleashed a barrage of messages of condolences through social networks from faces known as Santiago Segura, Lolita, Ana Belén, Silvia Marsó, Itziar Castro or Luis Merlo.
"Jordi Rebellón dies of a stroke. A good actor. Whenever I coincided with him, he transmitted me a feeling of affability and nobility, of sympathy and closeness. DEP, and my condolences to his loved ones", says the actor and director. cinema Santiago Segura.
Luis Merlo qualifies Rebellón as a "good actor", but above all he remembers him as "a great companion", and Ana Belen publishes an eloquent "What sad news!", accompanied by a photo in which he appears with him.
Silvia Marsó he looks back when he remembers when they worked together for "more than three years" in the play "No one pays here", by Darío Fo: "I can't believe Jordi Rebellón died. I will always remember him how an exceptional, lovable, generous and human companion. I have no words. "
The actress Itziar castro recalls his last talk with him, on Monday of last week at the gala of the XVI edition of the La Alcazaba de Ávila awards, when "we laughed at having shared the chapter with the highest audience of Hospital. He would come out in a coma and I would die. Today they tell me that you are gone and I am still in shock. Have a good trip compi ".
Also colleagues in the series that launched him to fame have wanted to say goodbye to him.
Fatima Baeza (Esther in the series) publishes: "10 years working with you partner. A lot of moments … good, difficult, funny. I don't know how to express in words the sorrow, the nostalgia and the bewilderment. I love you partner and with me you stay , with us, with many. Rest in peace and have a good trip wherever you go.
Elia Galera, who was also part of the cast of "Hospital Central" as Claudia, is very affected: "We have been a family far beyond fiction. Look, we have shared blows you and I, but this one did not expect me. I know that from wherever you are you will smile when I tell you to be calm, that what happened in Los Enebrales will remain forever in Los Enebrales. I love you so much, Rebe. "
The Argentinian Roberto Drago (Héctor) writes a concise "Without words … I will always miss you"; Barbara Muñoz, who played the young Alicia, repeats the phrase "I love you" up to ten times in a row and Jesus Olmedo (the psychologist Carlos) points out "Enjoy a lot, kid, wherever you are! I'll see you in a while" and accompanies the message with a video in which they are seen singing at karaoke.
"Sometimes we said it was too late for some things. Actually, it was too early. Fly high, dear Jordi. My big hug to family and friends," says the presenter and journalist Berta Collado, while Luis Larrodera write "May heaven receive you as you deserve."
The television director, screenwriter and producer Alberto Caballero he expresses himself with a laconic but eloquent "What a stick" and the humorist El Monaguillo addresses the Catalan actor directly: "Friend Jordi, I'll take the little talks that we gave at the door of the Teatro La Latina and with your affectionate look. Thank you for all and rest in peace. "
Other actors and personalities in the audiovisual sector have reacted to the unexpected death of the actor.
Among them the singer and actress Lolita Flowers, with whom he worked in the theater: "I met you in 'Hospital Central' as Dr. Vilches and we became friends. Life brought us together again in Don Juan Tenorio and in a few more series. Above all, life brought us together. We called each other from time to time, but we really loved each other. That you are gone forever hurts, hurts in the soul, friend. Goodbye, "he posted in a message on Instagram.
Too Daniel Grao, Jan Cornet, Nacho Guerreros, Tony Acosta, Marian Álvarez, Andrea Ros, Diana Gómez and Ana Risueño have been other actors and actresses who have wanted to say goodbye to the popular doctor Vilches.