Jordi Nadal: "The world is so bad that books have more future than ever"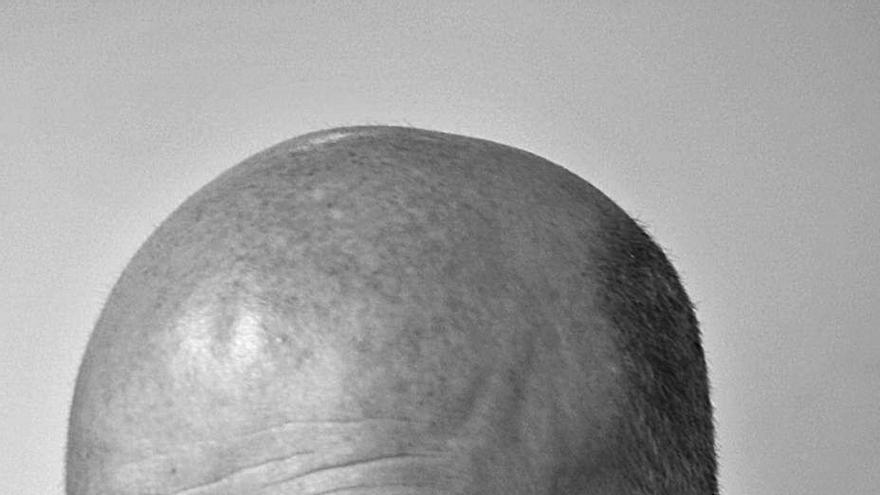 To take charge of the type of interview: "Do books cure coronavirus?"
No, but in a coronavirus without them you are infinitely more alone. Books fulfill the mission of Medicine when it cannot heal, which is to care and accompany.
Don't run me over with your bookish passion.
It is hard to get a volcano to emit like a fluorescent light, although Julio Caro Baroja, whom I met, proposed "to people who believe, let it be little, low and without disturbing".
Some classic must have choked him.
The death of Virgil, by Hermann Broch. You do not have to read everything, and the passionate has nothing to do with the fanatic, the one who does not change the subject or his mind. As my friend José Luis Sampedro used to say, "rigor is fine, but not mortis".
"Boxing is nobler than the edition, I can't imagine Cassius Clay against a man weighing 70 kilos"
"Populisms don't need image consultants."
Because they feed back, this is going to be unstoppable. More and more people are sharpening the tool of hatred. The same hands that can interpret the Goldberg Variations also type works more deadly than the Hiroshima Bomb, such as The Protocols of the Elders of Zion.
We could continue promoting Irene Vallejo and 'El infinito en un junco'.
It triumphs because the rain is very grateful when it falls on the desert. The world is so bad that books have more future than ever.
May the publishers guild please release us from a barrage of 'Me and my confinement'.
I, me, me, with me. There are more people willing to write a book than to read it. Aristarain proposed in her film A place in the world, but it would be advisable to read Scott Fitzgerald before embarking on a love novel. Everyone has the right to write, but everything does not have to be published.
Why does the book survive on paper and the newspaper not?
Because of all the people who consume culture, and I am very sorry to be incorrect, the best consumer of culture is the reader. Besides they will like jazz, classical music or Sabina, which is also a classic. As Valle-Inclán said, "democracy has technical categories."
Do you have to meet someone before recommending a book?
You may be interested in knowing which foot they wear, but Graham Greene said that prejudiced people have something in common with people with ideals. With money it is the same, you have to be ambitious but not greedy.
Teleseries as an enemy?
I prefer a good series to a bad book. When I think of David Simon's The Wire and Don Winslow's Frontier, they are two works of art. It is as if they asked you "prawns or serrano ham", why would you have to choose?
What authors have wanted to steal from you?
Ufff, everyone. There are two that cannot, I will not name them by discretion. In the world of boxing there is more nobility than in the edition, because I cannot imagine Cassius Clay fighting a man who weighs sixty kilos less. In my profession there is bullying, the brutal violence of money.
Which author would you want to steal?
None, and some I admire so much that I recommend them. I am satisfied with seeing Irene Vallejo where she is, and I congratulate her editorial. Monchi can transfer players at Sevilla, but not in my world. There are the hawks that look and the vultures that smell, but I don't want to end up in a terrarium.
Simenon was the most widely read author of the pandemic.
I didn't know, but I'm not surprised. Apart from Maigret, in novels like The Man Who Saw Trains Go By or The Snow Is Dirty, Simenon penetrates the human soul. It takes solidity and distance to read it, because it shows your dark side.
Praise Houellebecq.
Because he's a great, paroxysmal cynic, who both makes me laugh and depresses me with his scenes of dubious taste. I understand those who hate it, because there is always someone willing to do it, but I am afraid of those angelic beings who are clear about whom to hate.
He faces each book as if it were the first.
Yes Yes. As Cernuda said, "that nothing turns into silence." The aftertaste is very screwed up people. Octavio Paz wanted to rediscover love, but everything has to be rediscovered.
Is there a book of all books?
No, but my life would be infinitely poorer without the existence of the work of Albert Camus. His novel The First Man is unfinished and perfect.