Jordi Llopart, the first Olympic medalist in Spanish athletics, dies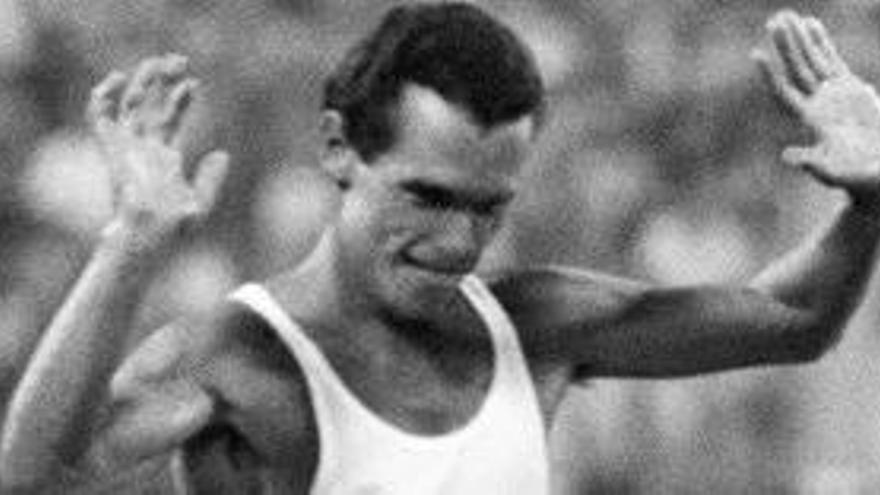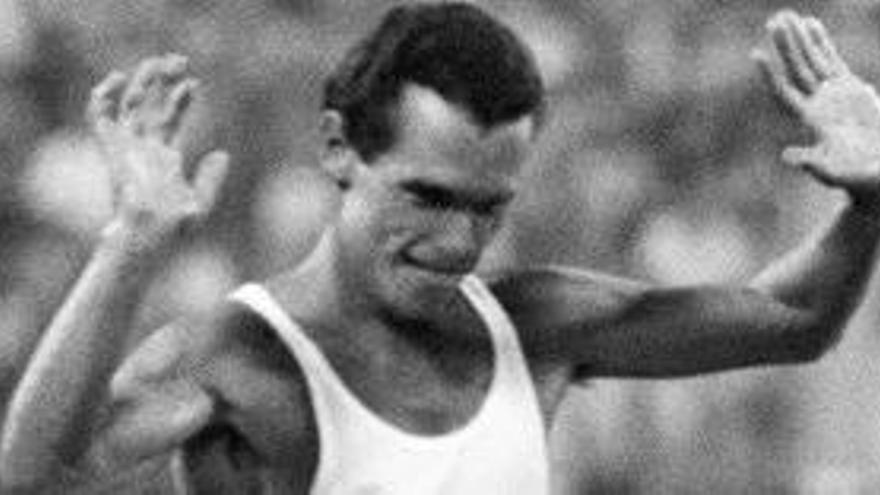 Jordi Llopart, that in Moscow 1980 achieved silver in the 50-kilometer march -the first medal of Spanish athletics in the Olympic Games- and was the European distance champion in Prague 1978, he died this Tuesday at the age of 68, reported on social networks Ramon Cid, former technical director of the Royal Spanish Athletics Federation.
Llopart, pioneer of the Spanish march together with Josep Marín, was born on May 5, 1952 in El Prat de Llobregat (Barcelona). He competed in three editions of the Olympic Games: Moscow'80, Los Angeles'84 and Seoul'88.
He was also a technical health assistant (1970-74), graduated in Tourism and studied as an officer in Graphic Arts. He worked as an administrative assistant in the Finance Office of the Prat de Llobregat City Council (1976-83), where he was on leave of absence during his time dedicated to athletics.
He always played in the La Seda Cultural Sports Group and his coach was his father, Moises Llopart, except for the two stages in which the Pole directed it in Mexico Jerzy Hausleberg.
He began to practice athletics in 1965, initially in cross-country events and in the 1.00 and 3.00 meters.
In 1976 was proclaimed champion of Spain for the first time in the 20 km race on the track and two years later he scored his first national title of the 50 km, which he revalidated in the 1979, 1981, 1985, 1986, 1989, 1990 and 1991 editions.
In this last distance he was national record holder both on the track, with 3h.52: 15.0 (1981), and on the road, with 3h.52: 15.0 (1979), which he achieved on May 28, 1981 in the Norwegian town of Bergen and which was also a European record.
In the 1980 Moscow event, he won silver in the 50 km march. It was the first time that a Spanish athlete was on the podium in an Olympic event. In Los Angeles '84 it was seventh, and in Seoul '88, thirteenth.
Too participated in three World Cups, always in the 50 kms. March. It was in Helsinki'83, Rome'87 and Tokyo'91, with discreet results.
He took part in four European Championships, between 1978 and 1990, and won gold on September 2, 1978 in Prague - the first gold medal for a Spanish athlete -, sixth place in Athens'82 and ninth in Stuttgart ' 86. In addition, he played thirteen World Cups (1973-91)
He retired from the competition after fourth position in the Spanish Marching Championship, in March 1992 in Badalona, ​​with which he was left out of the Olympic team for Barcelona'92.
He then began his stage as a coach, in which he had as pupils Daniel Plaza - Olympic champion in Barcelona'92 - Basilio Labrador, Jesús Angel García Bragado - 1993 world champion and runner-up in 1997 and 2001 - Teresa Linares, the Polish Spanish nationalized Beata Betlej and several Japanese marchers.
In addition, he was president of the Catalan Association of Athletes Against Drugs and since January 1993 advisor to the Spanish Federation in the walking category, an organization in which he was the women's national coach in the 1990s.
Between November 2005 and November 2008 he was technical secretary to the athletics section of FC Barcelona.
On this last date he was hired as technical coordinator by Mexico, through Hausleberg, to empower their walkers for the 2008-12 Olympic cycle.
After this experience, which ended in December 2012, he was unemployed and since then suffered economic hardships, receiving unemployment benefit of 426 euros and temporary help that the Spanish Olympic Committee gave him through a program for athletes, as well such as the one received by the Sant Cugat High Performance Center and the Calella City Council.
For a few months in 2015 he worked as a Fitwalking (walking for health) advisor at the Spanish nutrition company Bluebonnet. In addition, in 2011 in Canet de Mar he created the "School to walk". Also, since 2015 he was technical advisor to the Japanese marching team.
He was in possession of the "Ya de oro" to human values ​​of 1980, the gold badge of the Spanish Athletics Federation (1993), the silver medal of the Royal Order of Sports Merit (1994) and the Order IOC Olympic (2000).
He was married in a second nuptials to former Lithuanian marcher Sonata Milusaiskaite, whom he also trained and with whom he has had two daughters (Karina and Victoria). In December 1979 he had married María del Carmen, with whom he had two daughters.
The walker Diego García, European runner-up in the 20 km march, affirms on social networks that "it all started with Jordi Llopart." "If today some of us can dedicate ourselves to this, it is largely because Jordi paved the way for the Spanish march."
For the president of the RFEA, Raúl Chapado, Llopart's death is "painful and terrible news."
Own Ramón Cid assures that Jordi Llopart was a "pioneer and great among the greats".