Jordi Évole suffers another cataplexy attack in front of Wyoming: "You are going to screw me up the program"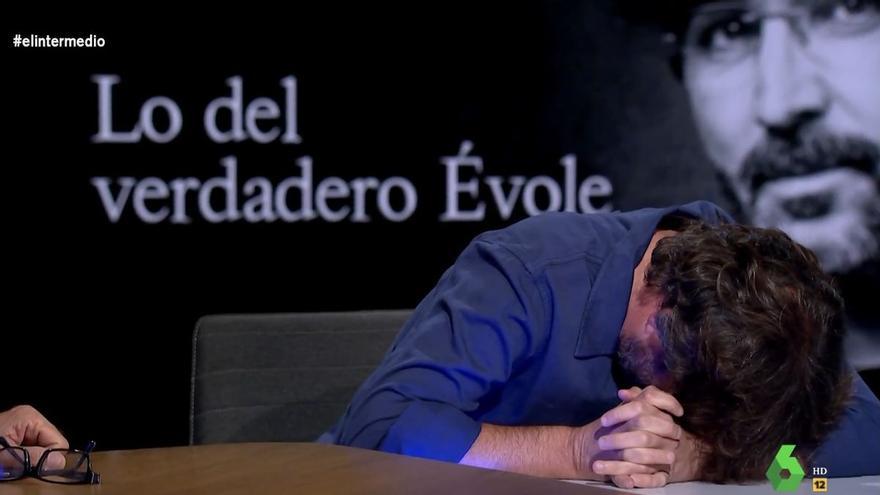 Jordi Évole has again suffered another attack of cataplexy live. The presenter of the sixth came yesterday visiting 'El Intermedio' to promote the return of his program with an interview with Iván Redondo. Finally, between jokes and jokes from Wyoming, the journalist ended up with his arms resting on the table.
Everything began as a result of the jokes of the presenter, with him laughing non-stop. "But why are you disrespecting me?" Évole asked comically. Wyoming responded by alluding to the effect that laughter produces on his network partner: "And I have to keep quiet because They tell me I'm going to amaze you, it's a lot of responsibility".
"Don't bring me bubble kids, fuck," complained the presenter, with which Évole burst out laughing and suffered the attack of cataplexy. "Jordi, you're going to screw up the show," Wyoming said, joking again: "Let the Samur in!". The presenter ended up saying goodbye to the program with Évole leaning on the table.
After the broadcast, Évole reassured with a message on Twitter: "I'm fine. Wyoming has given me word of mouth. Everything controlled. A hug for everyone! ".
It is not the first time that Jordi Évole has suffered one of his attacks live. It already happened to him in 'El Intermedio' and in a subsequent visit to 'El hormiguero', where he explained what was happening to him: "It is a derivative of narcoplepsy and is a disease in which, sometimes, when you laugh, you lose muscle tone. I take medicine, but since I've always found you very funny … ".