Jordi Évole reveals the truth of his "physical change" in a promo with Luis Enrique's cameo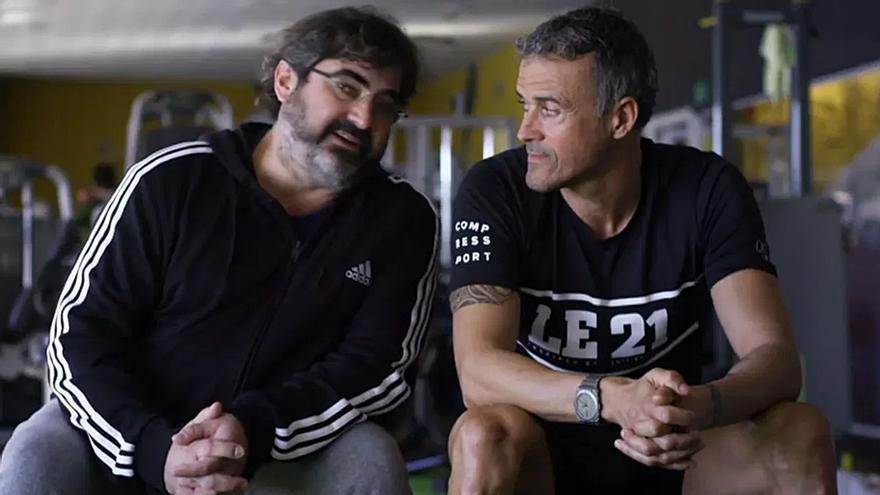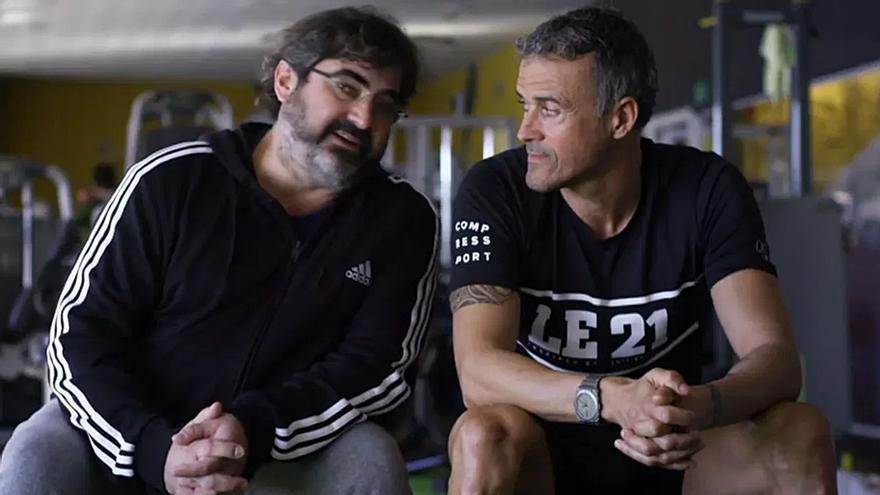 'Lo de Évole' returns to the sixth to pick up the witness of 'saved'which last Sunday closed the season with Gonzo's interview with Yolanda Diaz. Now comes the turn of Jordi Evolewhich this week has caused quite a stir in social networks after sharing a promotion in which appeared with a very different appearance than we are used to.
The video featured a supposed Évole who worked out in the gym to get in shape. "Yes it's him. The pandemic has changed it. It's your turn to get in shape. That's why now he will work twice as hard ", he appeared superimposed on the screen.
Later, "the cake" of this mysterious situation was discovered. "Spoiler alert: Évole was not Évole. It was his Tic Toc double"wrote the real presenter in his account Twitterwho appears in another promo accompanying his 'double' Paco.
"Yes, it's me. Do you notice me different? It will be the pandemic, which has changed us all. Well, not everyone. My program returns as always, on Sunday, the real one", says Paco while Évole encourages him to continue exercising: "Fine, but give it a shot, we're already starting the season".
As if all this were not enough, The ending features a cameo from Luis Enrique, who enters the scene to give Évole a slap on the wrist. "Are you going to take me to Taste Summoned?" asks laSexta's face to the coach, who replies: "Yes, the one I have hanging here has been summoned."