Jordan accuses Iran of using a man as a goalkeeper in a women's soccer match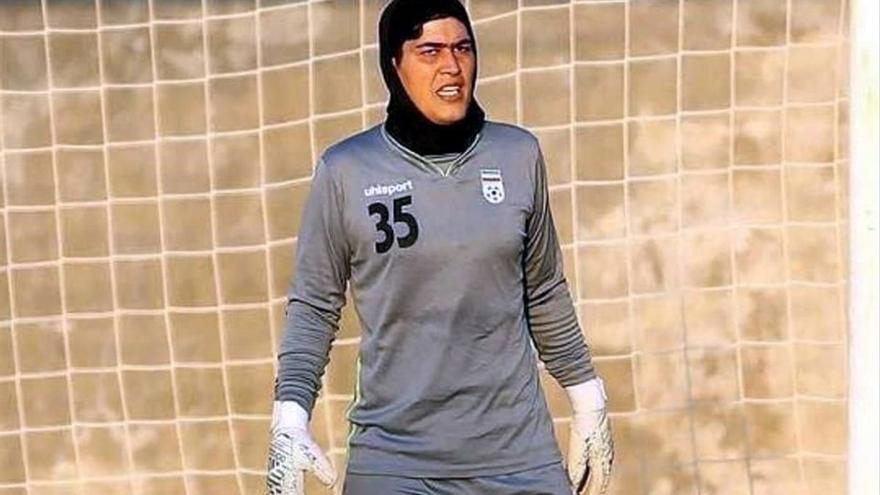 The Jordanian Federation of Soccer has starred in one of the most unusual news during the match corresponding to the qualifying phase of the 2022 Women's Asian Cup by requiring verification of the sex of a rival player. The duel between Jordan and Iran ended with a 2-4 victory for the visitors thanks to a stellar appearance by the goalkeeper Zohreh Koudaei, who saved two penalties and made a great game with interventions of merit that helped qualify Iran for the Cup. What Jordan denounces is that Koudaei he really is a man.
The first to denounce him was the president of the Jordanian Football Association, Prince Ali Bin Al-Hussein, who through his Twitter account requested the investigation and the verification of your sex. "Taking into account the evidence presented by the Jordanian Soccer Association and given the importance of this competition, we request the AFC to initiate a transparent and clear investigation by a panel of independent medical experts to investigate the player's eligibility in question and other team members. Iran's women's national team has a history with gender and doping issues".
The Federation of Iranian Soccer he was not silent and came out in defense of his player few minutes later. Maryam Irandoust, Iran's coach, assured that Al-Hussein's statements are proof of the evil losing of the Jordanian women, that they did not accept defeat as they should. Now they assure that they will not put any problem in providing all the necessary information to the investigation. "Jordan was seen as the big favorite to qualify and since they lost, it was only natural that they will look for excuses to avoid responsibility for its failure. "
"Medical personnel have carefully scrutinized each player of the national team in terms of hormones to avoid problems in this regard, so I say to all fans don't worry"Irandoust said in response to Ali Al-Hussein's statement. Now everything is in the hands of the Iranian Football Federation, which will be pronounced in the coming days.