Jonathan Viera wins the CANARIAS7-Germán Dévora Award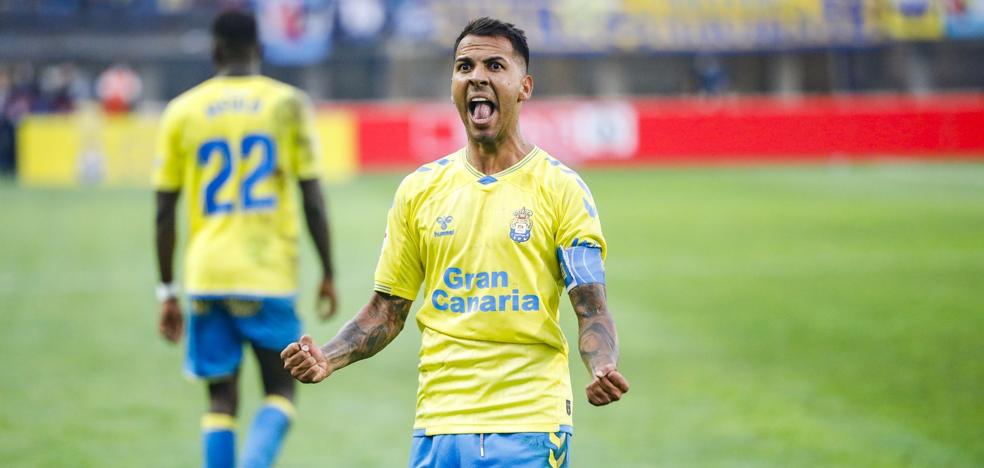 soccer
The readers make the captain the best player of the season for UD Las Palmas, who will lift the trophy for the second time
The king returns to the throne. Although he never abdicated.
Jonathan Viera becomes the winner, for the second time, of the CANARIA7-Germán Dévora Award being chosen by the readers of this newspaper and the yellow fans as the best player of the 2021-22 season. The talented footballer from La Feria has commanded the climb of UD Las Palmas towards promotion positions with
12 goals and fierce leadership on the field and off it.
The ambition that he exhibits in each game has made possible the resurrection of the island team and now he awaits
the vital match this Saturday (9:00 p.m.) against Real Oviedo to tip the balance again.
Thus, the prodigal son of the Sports Union
he is once again the chosen one to raise a trophy that he has already wonalso with a colossal brilliance,
in 2017. Viera easily beat two teammates who have also made outstanding merits this year, such as Eric Curbelo and Kirian Rodríguez, bastions of the team during many stretches of the championship. The captain received a total of 708 votes, while the defender from Sataute took 233 and the playmaker from Tenerife another 228.
A proud trophy. The CANARIAS7-Germán Dévora Award, which was born in 2011, has as excellent winners Mariano Barbosa (twice), Javi Castellano, Vitolo, Hernán Santana,
Roque Mesa, Jonathan Viera, David GarciaRaúl Fernández, Juan Carlos Valerón (in an honorary capacity) and
Pedro Gonzalez. Thus, Jonathan manages to match the Argentine goalkeeper Barbosa in that double for his immaculate showcase.
Notably
the players were selected by the 20 experts from different media who follow the news of the Sports Union,
with the following votes: Kirian Rodríguez (19), Jonathan Viera (17) and Eric Curbelo (12)all yellow youth players, everything is said, who bid to be the most voted footballer in a survey that hosted
www.canarias7.es and that rewarded the work of professionals.
See, what
already won the award in 2017, arrived last summer to captain the possible return of Las Palmas, in which he is still fighting, to the First Division. And the juggler from La Feria, after several injuries that reduced his rhythm of competition, is making a difference.
Without going any further, last Sunday he broke the curse of the Sports Union in Santo Domingo scoring a direct free kick and opening the scoring. The virtuous footballer from Gran Canaria already accumulates
12 goals and five assists in the 30 games he has been lucky enough to play.
Also, the footballer
will receive the award in the run-up to the match against Real Oviedothis Saturday at 9:00 p.m., where he will be able to offer the award to his fans, who will not miss the transcendental appointment for the promotion playoff.