Jon Rahm targets first attack in Augusta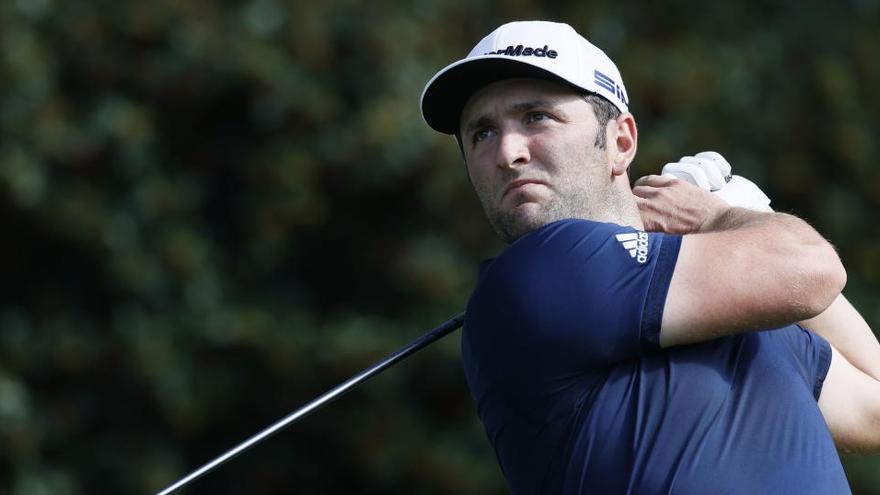 The Spanish golfer Jon Rahm completed this Thursday a good opening day, from less to more, in the Augusta Masters, four strokes behind provisional leader Paul Casey, after a friendly welcome from the rainy US tour that also took advantage of defending champion Tiger Woods.
A deluge suspended the start of the Masters for three hours and when golf returned it did so with very receptive fairways and greens. The attack was played on the opening day and Rahm took the top spot thanks to a good reaction. The world number two finished three under par, among the more than twenty players who are well suited to a fall Augusta.
Shortly after the rainy restart, Rahm started from the 10th tee, along with the favorite and recent US Open champion Bryson DeChambeau. It cost the Basque player the start but after two 'bogeys' he reacted with three 'birdies' until the 18th. An 'eagle' on hole 2 confirmed Rahm's gear change. The Barrika left one more 'bogey' but closed at that -3 to be up.
While waiting for the end of Thursday, Casey delivered in the morning session a 65 that aims to beat rival. DeChambeau for his part stayed at minus two. Webb Simpson, Hideki Matsuyama, Lee Westwood, Louis Oosthuizen, and Xander Schauffele appear in hot pursuit as does Tiger Woods. The defending champion started in great shape with a -4, his best all-time start of the tournament.
The American won his 15th major last year but a season of few tournaments and low level raised doubts with Tiger. However, the American's gesture was improving with each hole, saving every delicate moment without committing a single mistake in the form of a 'bogey'. The afternoon was already leaving its first birdies, with Dustin Johnson and Justin Thomas leading the evening assault.
With the afternoon José María Olazábal also advances, while the other Spaniard in the fight, Rafa Cabrera Bello, lost a good card in the last holes, with a 'double-bogeys' in the 15th and 'bogey' in the 17th they did finish with a hit over par.