Jon Rahm: "It is a pride to be considered a benchmark in Spanish golf and sport"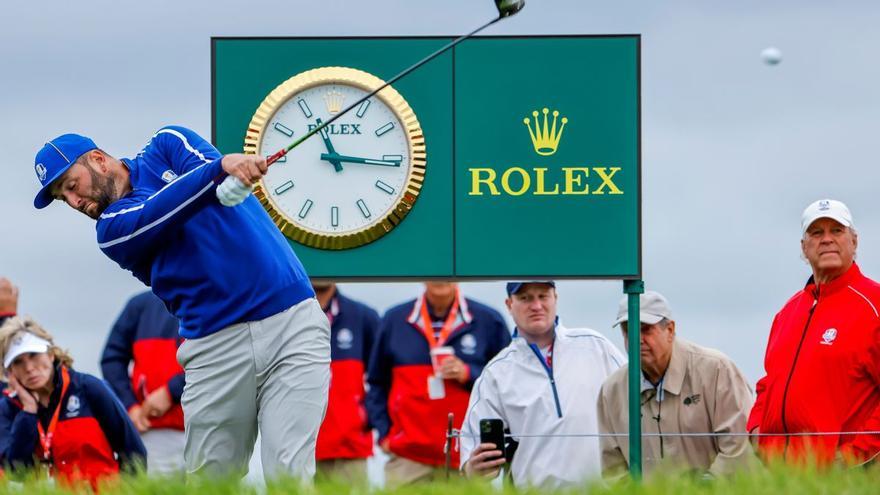 The 26-year-old Basque golfer, Jon rahm, landed last Monday in Madrid to play the Spanish Open, to be held at the Casa de Campo Club from October 7 to 11. Months after winning his first 'major', he will return to Madrid in search of his third victory. In case of proclaiming himself the winner, he would equal Severiano Ballesteros as the most awarded player of the tournament. The one from Elexalde has been very happy with this possibility: "I'd like to emulate Seve this weekend. I know this field well from coming with my 'aita' when I was a kid. Two years ago it was a great event and I would like to repeat, have a good week, emulate Seve and revalidate the title ".
The number one golfer in the world has made a particular assessment of his 2021, a year marked by the pandemic, which the golfer contracted twice, one of them during the Tokyo Olympics. "It's hard to believe that the Masters was played just five months ago. In this time everything has happened. I missed the Games, the Memorial happened, I won the US Open … It has been a year of many experiences, with more good things than bad. I have had to suffer the covid, like a lot of people, but I've been very lucky as far as possible ".
As for your Regarding media transcendence, Rahm assures that he perceives a great difference with respect to his place of residence, in Scottdale, Arizona. "I do not realize if I am media or notIt's hard when I don't live here I realize more when I spend some time here, or on social media. Yesterday thirty seconds passed between when I left the hotel for a walk and someone recognized me. In Bilbao I understand it, but in Madrid it is so fast… My parents and friends tell me, but I don't notice it so much myself. "
"I have the mentality to keep winning big. And if I have a choice, it would be the next British Open, in Saint Andrews and on the 150th anniversary of the Open. There is no better golf tournament to win, "he declared about his next challenges.
Golfers Jon Rahm and Luke Donald, as well as the Mayor of Madrid, Jose Luis Martinez Almeida, José Manuel Entrecanales, Executive President of ACCIONA, and Gonzaga Escauriaza, President of the Royal Spanish Golf Federation, kicked off the 93rd edition of the Spanish Open by holding an 'aproach' contest on the 18th hole. All of them later expressed their satisfaction for contributing to the celebration of what has been considered the most sustainable tournament in history.