Jon Rahm, forced to leave the tournament 'The Memorial' by covid when he was leading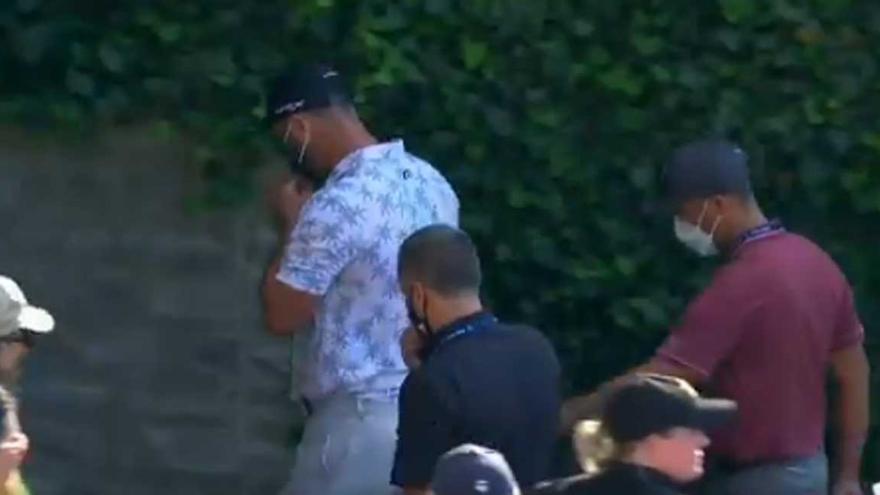 The Spanish golfer Jon Rahm has left this Saturday the tournament 'The Memorial' of the United States, belonging to the PGA Tour, after the organization communicated that it had tested positive in the last coronavirus test to which he had been subjected hours before.
Rahm, who at that time led the tournament with six strokes of advantage, he has burst into tears, as can be seen in the television images. Rahm receives the news from a member of the organization and then leaves the field amid displays of disgust, although sympathetic to the situation.
The rules of the PGA and any sports body oblige the athlete to isolate himself and, of course, to withdraw from the event in which he takes part. Rahm underwent the tests after a close contact tested positive. In his first test he was negative, but in the last, carried out hours before starting the day, he tested positive.