John Baldessari dies, the conceptual artist who burned his own work | Culture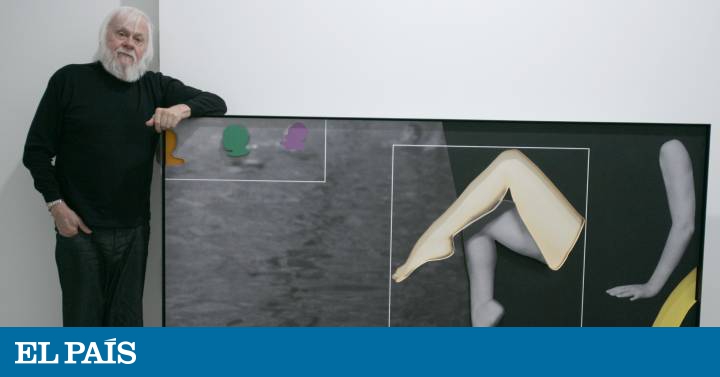 Creator of a conceptual work based on the game and the joke, and destroyer of his own work, since in 1970 he burned all his work to date, the American conceptual artist John Baldessari He died on January 2 in California at age 88, although the news did not transcend until Sunday, January 5. Born in 1931 in National City, California, and trained as a social worker, Baldessari began his career as an artist at the end of the fifties of the last century, initially focused on painting. A visit to an exhibition of the Dadaist Marcel Duchamp encouraged him to enter more experimental fields, and soon covered a myriad of disciplines to give plastic form to his incisive questions about the nature of art and life. Videos, photographs, sculptures, installations and hybrids of all of them happened in his hands, although some of his best known works are presented as intersections between the image and the text.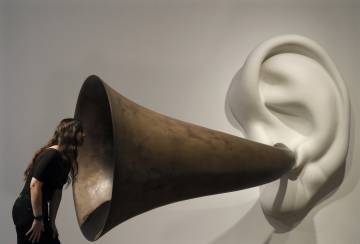 Pieces like What is painting? (What is painting?) They are enormously representative of their association of ideas at different levels in combination with high doses of sense of humor. This work from 1966-68 was conceived but not done by him: in it he writes on paper (in English in the original): "Can you feel how the different parts of a good painting relate to each other instead of simply being placed the next to each other? Art is a creation for the eye that can only be understood through words. " In 1970 he would carry out his best known experiment, the so-called Cremation Project, which consisted of burning all his work done to date (except for those that no longer worked in his possession). At that time, Baldessari began his career as an art teacher at the California Institute of the Arts, which became one of the most radical centers of artistic creation in the US.
After turning all his production to ashes, Baldessari continued working on projects that influenced and inspired a whole generation of creators. In the eighties his collages taken from photographs in which he placed colored stickers on people's heads. In the funny video Brief history of John Baldessari, narrated by Tom Waits, the artist himself says he suspects that in a hundred years he will be remembered, precisely, "as the uncle who put points on people's faces." More recently, in 2013, he set up an exhibition in Moscow where he related works by great artists such as Courbet or Hockney with the name of a song, or a movie or other artist. The sample was called 1 + 1 = 1, a concept that played with the same idea to which it had returned during decades: that the conjunction between words and images does not result in an overlap, but in an integration of the parts. Throughout his career, Baldessari participated in hundreds of individual and collective exhibitions. Among the many awards he received, he stands out in an award for a lifetime obtained at the Venice Biennale 2009.