Joel Sarakula: "Melodies come easy for me since I played jazz as a child"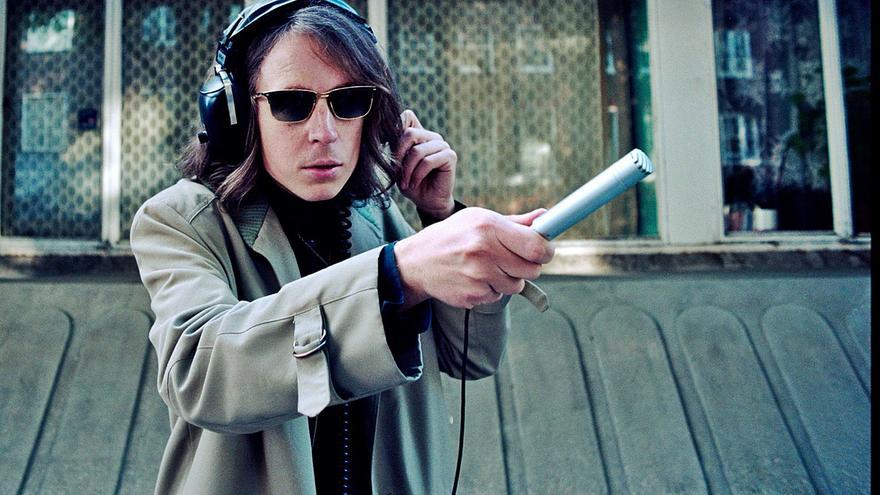 In Gran Canaria you will play with your Spanish band, made up of two musicians from the Tony Manero Foundation and one from Los Retrovisores. How are they different from the usual band or those you play with in Germany, France or Holland?
It is interesting. People from each place bring different feelings to my songs. My Spanish band connects me with the Latin, since they are musicians who in their musical vocabulary have integrated Cuban, Brazilian or rumba sounds. I especially like Brazilian music, artists like Jobim or Sergio Mendes, and recently I attended an Azymuth concert. It's good to play with people who understand these types of music and in each country what they give me is different.
Although there are many quiet songs on your album, I guess their live concerts are different. Will it be like this in Gran Canaria? Any version?
Yes, of course, although when I write and record slower songs I always think about the challenge of what it will be like to perform them live. On the live I will play my most animated songs, like In Trouble, I'm Still Winning, Sunshine Makes Me… I'm committing myself now and it will be in writing, so I will have to play them (laughs). And in this concert I will do a version of a Canarian group, but I prefer not to give more details, which is a surprise.
Since his new album was written a few months ago, I guess the songs have nothing to do with the pandemic. Regardless, the title, Fellowship, seems very appropriate right now.
It has been a coincidence and it has been very appropriate, just in these months when we are told not to touch and not talk to each other. Fellowship has turned out to be a more than interesting topic. I wrote it in an ironic tone. And you would be surprised to know that I had nothing to do with this virus. No, we really started it all Bill Gates and I in China. It was my fault, sorry (laughs).
"I don't take a pen if I feel bad; in fact, I haven't written anything since March of this year "
What did you want to write about on this album? It seems to be more introspective than the previous ones, with themes such as loneliness, friendship, love …
I wanted to talk about relationships and, yes, the songs are more introspective and slow. They are more emotional, they have more to do with my feelings, they have more soul in them.
So do these pre-written songs have new meanings for you now?
Yes, sure, it has been interesting to review them a couple of times and try to understand what I was writing about at the time, what I was not aware of then. And now, in the context of the pandemic, it is curious to do that exercise.
Have you ever found a hidden meaning in lyrics that you didn't notice when you wrote them? And those who listen to them, do they contribute new interpretations?
Yes, it happens often. People often put their vision and life into songs and it usually turns out to be something they didn't imagine. However, he would never correct them even if they were wrong, as it is his own interpretation of the lyrics. It is a process of discovery more than anything, but it also does not change how I feel about my creations and nobody has taught me anything that I did not know about them.
What was playing on your record player while writing and recording this album?
George Duke, Stanley Clarke, Roy Ayers … More jazz funk than usual. I don't remember much of it, but I don't usually listen to a lot of music when I'm in that process so that it doesn't influence me too much, since the result would not be good. I am perhaps more influenced by other facets of culture, especially movies. Many of my songs come out after watching movies. It is not that they influence the narrative point of view but they do influence the visual.
You seem to spend a lot of time working on song arrangements and production.
I like the work of producing an album and, also, working with the arrangements. I usually spend a lot of time on it. In the world of jazz fusion, arrangements are the most important part.
"People usually put their vision and their life in the songs and it turns out to be something that they did not imagine"
However, if there is a clear element in his music, that would be the melody.
The melodies are easy for me, they are simple harmonies structures. It's something I've had since I was little, when I played jazz on the piano, when I went to classical music classes. I like artists like Debussy, Ravel and composers of the early 20th century like Profofiev or Rostropovich. I don't listen to them often anymore but from all of them I received information about harmonies. As a teenager, around 13 years old, it was when I discovered rock with The Beatles, The Beach Boys, and that took me to a different emotional level. I especially like The Beatles' White Album, even if it's not perfect. There are things on that record that didn't go quite right, which makes it more charming. That's when I started with a mod group, although we were pretty bad. I hope you don't read this in Australia (laughs).
The second characteristic element of his music are positive feelings, with which he achieves the empathy of his listeners. What is the usual reaction to your music?
The usual is a very open reaction, like people dancing and singing the songs if they know the lyrics, enjoying it. My music is upbeat. Of course, there has to be room for darker music, which is cathartic for people, as may be the case with Nick Cave. That's not me, I've never been inspired to write something like that, I don't pick up a pen if I feel bad; in fact, I haven't written anything since March of this year. But my songs also represent feelings that I have lived, states of mind that I have gone through, they are real.
I can see the connection between your songs and artists like Bart Davenport, Josh Rouse, Dan Croll, Ron Sexsmith, Thundercat… Do you feel any special affinity with any of them?
With Josh Rouse there may be some similarity to the harmonies, but he is more pop-country. I like Ron Sexsmith as a songwriter, but he's not exactly funky. I've heard of Dan Croll, but I don't know him. I love Thundercat, he has done everything, he has played on many records and he introduces electronic elements in a very interesting way to his music.
He calls his music soft rock soul, even "yatch rock." It is clear that he has a special bond with the music of the 70s and early 80s. Daryl Hall & John Oates, Steely Dan, Boz Scaggs, Todd Rundgren, Billy Joel, Curtis Mayfield …
It's changing. Sometimes it seems that I am closer to 60, sometimes to 70 … At some point I will make an album that will sound like it's from 2020, probably in 20 years (laughs). Then it will also be considered retro.
How do you make those sounds fresh and attractive?
Do I really get it? (Laughs) You have to update it somehow. My lyrics are very modern, they couldn't be sung in the 70s. My productions are also very modern, thanks to the tricks I use and the way I treat my voice.
I know that you discovered the music of the 70s through your parents' record collection.
Yes, they had a lot of records by people like Simon & Garfunkel, Don McLean, Billy Joel, Joni Mitchell, Elton John, David Ackles, Bob Dylan, Carole King, Neil Young… All singer-songwriters. It was relevant then.
When did you decide to become a musician and leave your computer studies behind?
It was always there. Since adolescent. I started playing at a golf club when I was 15 years old, they paid me well to interpret classics, well-known melodies. It was a good way to prove myself. And when you get paid, you think you can do this your whole life. Then, in 2003, I started to travel, I lived on the road and played on cruise ships, in Caribbean islands… I was the man with the piano playing versions, but not my compositions. I also played a DJ. I've spent my life practicing and now I'm waiting to make the big leap (laughs).
And he has lived in England for 10 years.
In 2008 I returned to Australia. I released two albums there and, in 2010, I moved to England. Since then I have lived there. It is much better communicated to go to other places. And since I live there I have met other musicians like Ray Davies, Paul McCartney, Jack White …