Joel Rodríguez gives another joy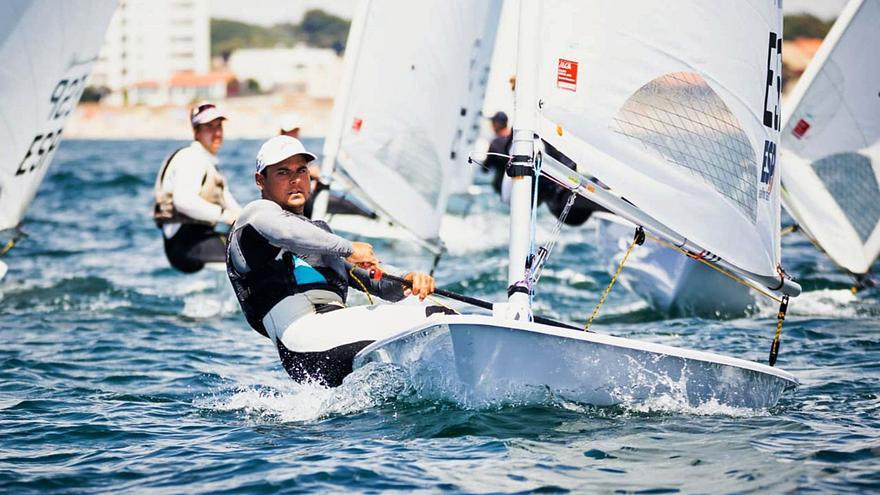 Joel Rodríguez, from the Real Club Náutico de Gran Canaria, is still sweet. After being designated as the sailor who will defend the Spanish flag in the next Tokyo Games in the ILCA 7 sailing class, yesterday he won the title of the Spanish Cup in his modality in the waters of Cádiz. After a very tough final day, the Gran Canaria had to wait until the last test to be known as the winner.
The island athlete made his intentions clear from the beginning of a day that reached the point level with Carlos Roselló from the Balearic Islands at the top of the standings. With two victories and a second place in the three final regattas, he was imposed on his maximum rival, who made a second, a third and a fourth of sets.
Joel Rodríguez's advantage at the head of the table went from one to three points after the second round of the last final day, scoring another three points on the final round.
The Real Club Náutico de Gran Canaria sailor was thrilled on the most difficult day of this Spanish Cup in the ILCA7 class, registering winds of over 20 knots and a complicated wave that at times made the bay of Cádiz impassable.
Along with Joel Rodríguez and Carlos Roselló, the Menorcan Pere Ponseti was on the final podium, who manages to stay in the box thanks to a valuable discard that allowed him to keep a distance with the U21 champion, the Catalan Ricard Castellví, fourth two points behind the places of honor. This, for his part, took advantage of the income to resolve on his side the tie on points he had with Leopoldo Barreto from Tenerife, who was about to spoil the party. The canary finished fifth in the absolute ranking and was runner-up under 21, a category where the Galician athlete Roberto Bermúdez de Castro completed the podium.
This triumph for Joel Rodríguez in the waters of Cádiz strengthens his morale in the face of the intense preparation he is doing for his first participation in the Tokyo Olympic event, where he will share the event with two more clubmates, Patricia Cantero (470 female) and Ángel Granda (RS: X), as well as another from Gran Canaria, Tara Pacheco, who will compete in the Nacra 17 class.