Joel Angelino premieres a show about his reinvention after the sexual and workplace harassment suffered by José Luis Moreno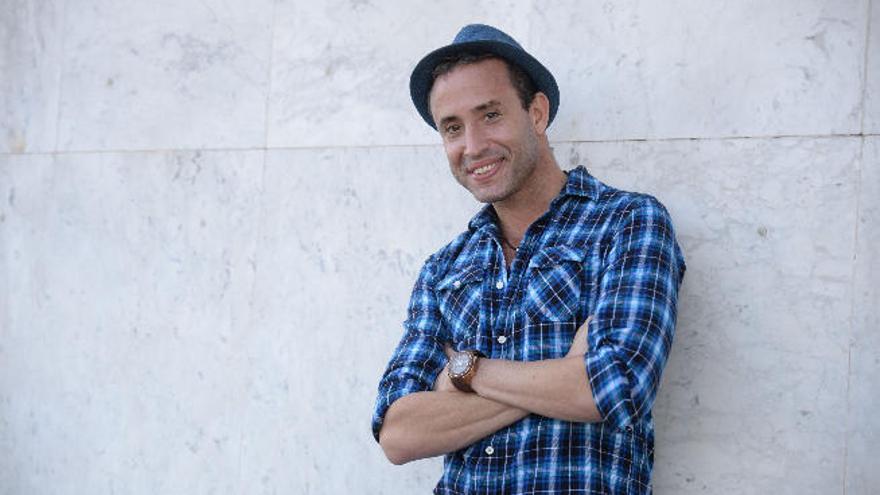 The Cuban actor Joel Angelino premieres this Saturday in Gáldar his work 'The story of my life. Take Moreno! ', a work that he developed during the confinement by the coronavirus in Cuba and what does it collect one of the bitterest episodes of his life, the harassment he suffered from the producer José Luis Moreno.
Although Angelino tried to tell on television what had happened to him on numerous occasions, only encountered obstacles. Televisión Canaria was the only medium that allowed him to explain himself. A few months ago, when he had his show put together, everything changed. The arrest of the employer José Luis Moreno, involved in a scheme of fraud and money laundering, it opened the opportunity for him to tell his story.
Thus, it was disclosed that in 2008 the actor who rose to fame for his role in the Cuban film 'Fresa y chocolate' suffered sexual and workplace harassment by José Luis Moreno. First it was the sexual one and when he refused to have relations with him, the businessman fired him from the series he was preparing and Joel began to find himself with closed doors when asking for a job. He is convinced that the hand of José Luis Moreno was behind the decline of his career, in the same way that he firmly believes that he is also responsible for the problems he has had to release 'La historia de mi vida. Take Moreno! ' in Barcelona.
The work, which he presents at 8:00 p.m. at the Guaires Cultural Center, is an autobiographical musical told in a humorous way. Joel Angelino laughs at himself and even dares to sing a song. The show does not revolve, far from it, around José Luis Moreno, but it cannot ignore that fundamental episode for its subsequent rebirth.
Following the arrest of José Luis Moreno, Joel Angelino received the support of many colleagues. "It gave me a shot of energy to see how the whole plot was uncovered," he explains now. A few months ago, in the midst of all the commotion over the arrest, he had the opportunity to tell his story, so this part of the show will not take the viewer by surprise.
So not only did he refer to what happened with Moreno, Angelino also He mentioned that he knew more victims of the producer and related that some had ended in death. In this way, the story of the Canarian actor was subsequently uncovered Tino Dávila, lover of José Luis Moreno, who suffered the consequences of cutting off his relationship with the employer. Also arose several actors talking about the money that Moreno owed them.