Joaquín speaks in 'El Hormiguero' about his debut as a presenter: "The same I have to leave Spain"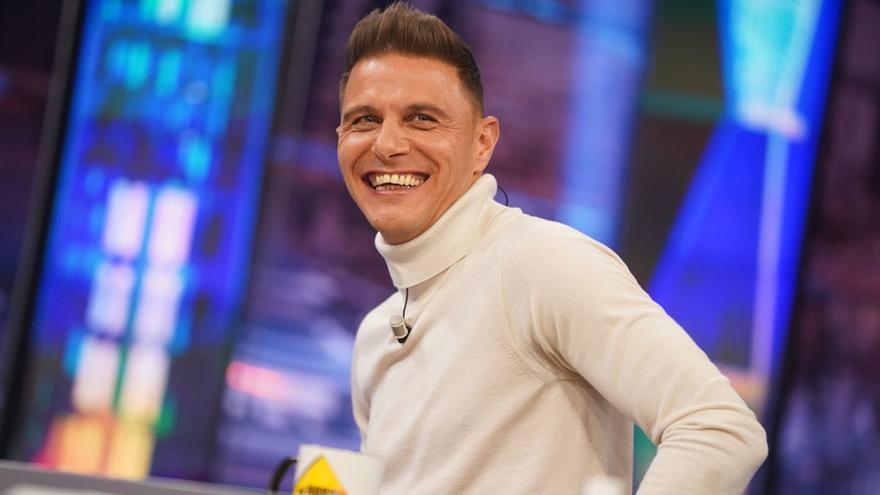 This Wednesday Joaquín visited again 'The Hormiguero', providing Pablo Motos his second best data of the season. And it is that the soccer player of the Betis is already one more face of the TV, Given the Atresmedia prepares his debut as a presenter, 'Joaquín, el novato'. "It is being a wonderful experience, I am enjoying it very much and I hope that people enjoy it as I do," he advanced.
When he appeared on the set, Motos asked him if he should introduce him as a footballer or as a presenter: "We are going to continue as a footballer because I do not know how the presenter is going to come out … The same thing is, I have to leave Spain. It is a sensation of vertigo ", expressed.
Joaquín, with his usual humor not suitable for all tastes, affirmed that he would have liked to be a "firefighter or actor for not, but I don't think I'm up to scratch. " "Now seriously, I would like to be a firefighter, it is a wonderful profession, you have to feel an adrenaline rush when the alarm sounds and you have to dress in zero coma …", said the footballer, who has already definitely hung up his boots .
"At 40 years old, it's not that I see the moment, it's that I no longer play, here I have left over, Pablo. But making the decision is very complicated because I still have the illusion, I continue to enjoy it, but it is complicated when already this year you enjoy fewer minutes, and when you train too well, you play little … ", he said.
Regarding his program, in which he will sit down to chat with various figures, he explained that he will have "a lot of humor and joy, I want people to feel identified with me. (…) I will have very top people, the best cooks, the best pilots … If you buy me a flat on the Castellana, I'll still drop a name."He joked. In addition, he urged the presenter to come to his space:" You have to offer me an interview, I've come here 15 times … ".