Joaquín Sabina: "They say nonsense about the Spain brand, our greatest wealth is the language"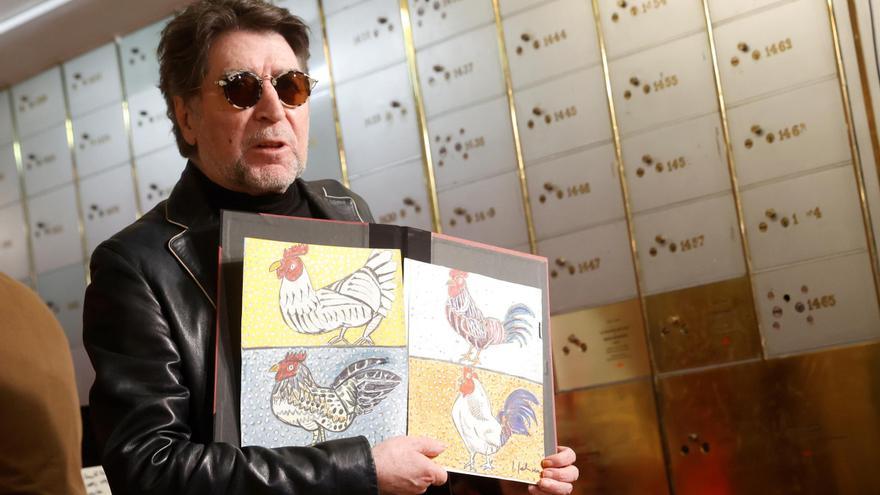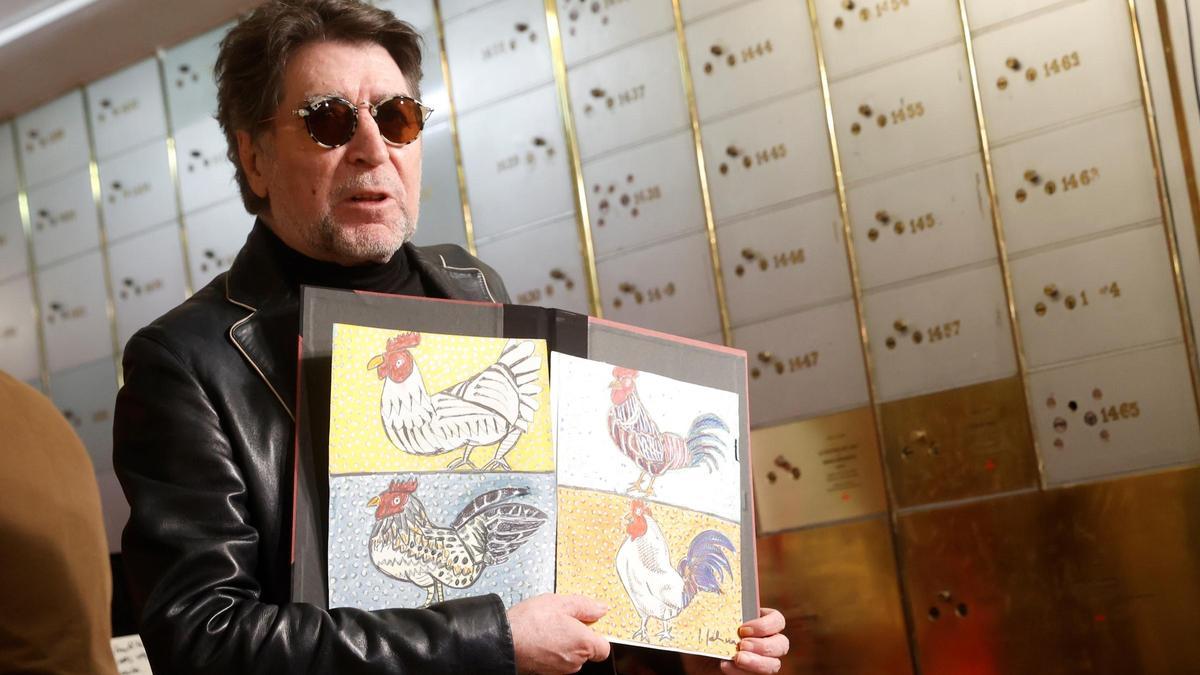 The musician, poet and painter Joaquin Sabina has deposited this Tuesday, October 5, a legacy in the Caja de las Letras del Cervantes Institute, which includes the complete collection of the Argentine magazine 'Sur' with the 371 issues published between 1931 and 1992.
"Now that so much nonsense is being said about the Spain brand, our greatest wealth is the language. And that language is what he considers this to be his home, "said the artist before depositing his legacy in the Caja de las Letras.
Lto collection of the magazine 'Sur' donated by Sabina to the institution, it has all the published numbers (from 1 to 371) and is in perfect condition, which adds even more value. "It is a mythical magazine through which more than half a century of literary creation of Latin America and Spanish exiles has passed, it is a very important magazine," the singer has sentenced.
Sabina has saved the collection in the safe number 1,237 from the vault chamber of the Cervantes Institute headquarters, in an act in which he was accompanied by the institution's director, Luis García Montero; and the president of the Congress of Deputies, Meritxell Batet.
The perpetual donation will become part of the Patrimonial Library of the Instituto Cervantes. Sabina has also left other personal objects that have characterized her image throughout her long career.
Among the personal items donated by the artist, one of his black hats stands out; song manuscripts; four pictures of four fighting cocks; a drawing of an Asturian couple; and a collection of photos with his friends, including Mario Vargas Llosa or Luis Garcia Montero.
"I feel at home and that is how all the speakers feel, the singers of this beautiful language that is Spanish or CastilianThat language considers this to be their home, "Sabina pointed out.