Joaquín Reyes: "There is no intrusion into literature; if someone starts to write, he is a writer"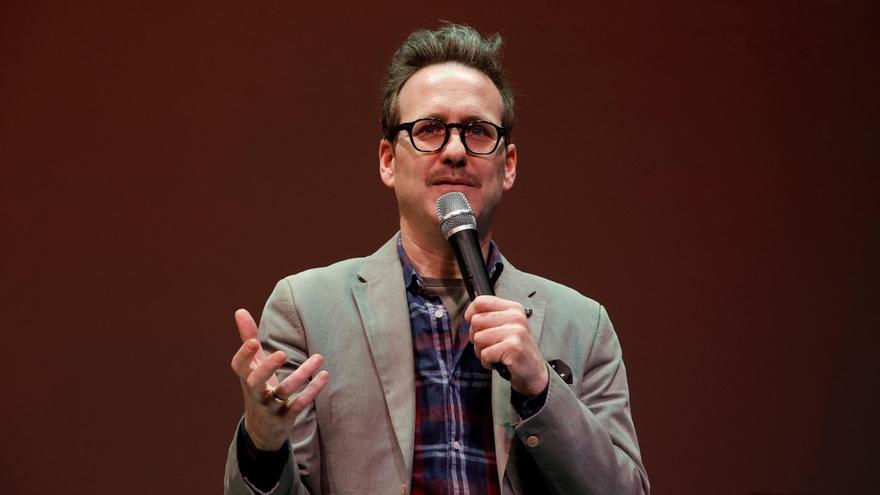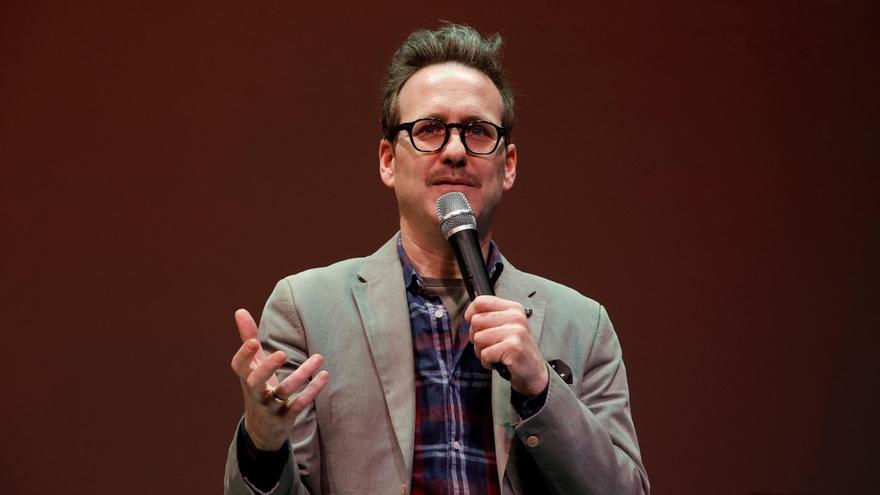 Comedian, actor, director, illustrator and now writer. Joaquin Reyes the modesty of publishing in 'has been removedHigh'(Blackie books), his first fiction novel, which tells the life of a comedian blinded by fame and with whom he has fulfilled the dream of approaching one of his great passions, the literature, a discipline that you would like to continue exploring.
Avid reader and lover of the classics of Russian literature such as Dostoyevsky, Reyes (Albacete, 1974) has dared to let this passion fly and launch himself into writing to tell, with his own and very recognizable voice, the story of this comedian who has little to do with him but who does develop in his own world, according to an interview with Efe.
Creator of iconic comedy shows'Nui girl'and' La hora chanante ', Reyes is one of the main exponents of the "Manchego humor" that in recent years has created a trend.
-Where did you get the idea to publish a novel?
-The seed is my reading hobby. I've done it for the love of literature, so to speak in a somewhat cheesy way. The novel is my favorite genre, although I had a certain modesty because I was not sure that I would be able to write something worthwhile.
-And how did 'Subidón', this story of Emilio Escribano's exploits, come about?
-The story arose from one, it was revealed to me as it is. Then I had to work on it, but it was very clear to me from the beginning. The character is a comedian from La Mancha and I have nurtured him with many experiences of mine. There were certain things that I wanted to tell about what the life of a comedian is like, the things we live, that is clearly born from my experience.
-And who is this comedian, someone you know?
-There are a lot of people. It has things of mine and that I have observed in my colleagues. What I wanted to tell through this character was a kind of reflection on fame, on how it changes you and can mislead you. Emilio Escribano, after all, was not the most popular in his town and fame gives him the opportunity to make up for it and he experiences it as a kind of revenge. I wanted the character to have those not-so-positive traits. Selfish, lustful. But she didn't want to be cruel to him or judge him. He wanted the reader to accompany him on his adventures. Because he is also a brilliant and talented being, a complex character.
-In the book you can clearly see your style, you and your very particular language. Has it been intentional?
-The voice is very important, that it is recognizable. The authors that I like the most is where I recognize a voice beyond artifice and form, because if not, I am not too interested. And of course, it is not something intentional, it is that it comes out like this, I wanted to be recognized. There is a writer that fascinates me who is Maryse Condé, the Antillean, and she writes in a very simple way. But it is very difficult to write like that. The easy thing is to camouflage yourself in the artifice.
-Now that the modesty has been removed, will you continue to write or has this been a specific episode?
-I threaten to write more books. I really like it, I would like to write another novel. I already have an idea still very slapped. I write a lot because I write scripts, stories and articles and what I can, but this is done in a different way and it is lived in another way and I really like to enjoy and suffer the writing process.
-So you already consider yourself a writer and you have to add "writer" to your multifaceted resume?
-Yes, at least I have that vocation. I am lucky because I do many things that I like. In the case of writing I am a late writer and I have not written particularly well either. I have learned to write by writing a lot and reading a lot. As a child I did not write particularly well, there are people who have that capacity and that talent.
-And what do you think of who could treat you as an intrusion?
-I don't think there is intrusion into literature because if someone starts to write, they are a writer. Many books of many types are published and there are people who publish books and they are not necessarily writers, that is clear. But I also tell you that I overcame a certain modesty. I wanted to introduce myself and have some credibility. I didn't want it to be a comedian's book. I wanted the book to defend itself, beyond the fact that I am a well-known person and that makes things easier for me and gives me access to the safe reader more than to a person who is anonymous. I have done it with humility but it is a novel like any other. It is neither more nor less.