Joaquín Reyes becomes Almeida: "I am the friendly face of the PP"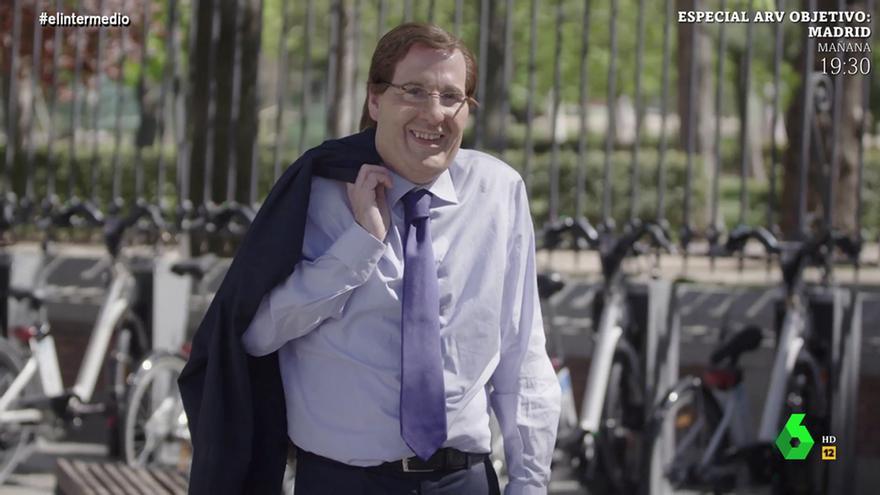 Joaquin Reyes He returned to 'El intermedio' on laSexta this Monday with a new episode of 'Zanguangos', a section in which he is transformed into well-known faces in society. On this occasion, the comedian put himself in the shoes of the mayor of Madrid, José Luis Martínez-Almeida, who defined himself as "the friendly face of the PP".
In the video, the fake Almeida played by Reyes refers to his flirting skills: "Look what a smile I have, even the 'podemitas' fall exhausted, they do not wax"A few days ago, the real mayor of the capital confirmed that he does not rule out going to 'First Dates' to find love.
The comedian, turned into the politician of the PP, makes a tour through the streets of the capital: "Do not think that it is easy to govern a city with a universal vocation like Madrid. The nerve center of Spain, the communications hub in southern Europe, the garlic-scented New York ".
In this sense, he assures that he almost does not pass through his office because he is "all day on the street and in contact with citizens to see the real problems". On the other hand, he complains about the legacy "of the communist from Carmena." "You don't know how he left the town hall, all lost of muffin crumbs and crochet rugs," he adds.
At the end of the video, the peculiar Almeida from 'El intermedio' says goodbye responding to a call from the president of the Community of Madrid, Isabel Diaz Ayuso. "No, don't listen to the TV. How am I going to be the good guy and you the bad guy?", He assures before hanging up the phone with a bark.