Joaquín Prat, outraged by the Moroccan Minister of Human Rights: "The balls like Espartero's horse"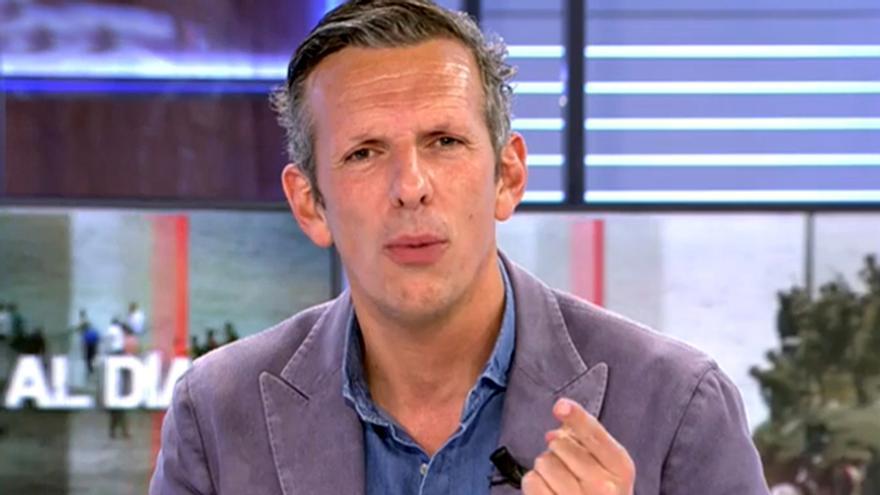 Current programs continue to pay special attention to the migratory crisis in Ceuta after the massive influx of immigrants from Morocco. 'Four a day' informed his viewers this Wednesday of the last hour about this matter, with a Joaquin Prat that ended up exploding against the Minister of State and Human Rights from the neighboring country for some controversial statements.
"It is the umpteenth blackmail from Morocco to Spain. It uses its own citizens, desperate people, to give a pulse to the whole of the European Union ", the presenter began by explaining before giving way to Marc Ferrà from Rabat.
The reporter explained that in the Moroccan capital "Silence and institutional secrecy reign". "Since the entry of Moroccans began on Monday, the Maghreb government has not spoken and it is as if nothing is happening," he added.
During the live connection, Ferrà collected the criticisms of the Moroccan Minister of State and Human Rights, Mustafá Ramid, for the Galhi case: "He has criticized Spain because he considers that it has been an offense and that he will have to face the consequences. Of course, without talking about Ceuta at any time."
Some words that surprised Joaquín Prat on the set of 'Cuatro al día': "Don't miss it. The Minister of Human Rights complains about the humanitarian treatment that is being given to the leader of the Polisario Front."You have to have your balls like Espartero's horse Or, rather, very little shame, to be the Minister of Human Rights in Morocco and allow your people to risk their lives trying to get to Spain. You have to have, sir, very little shame, "settled the presenter.