Joaquín, Guardado and Montoya, casualties due to Covid-19 for the derby against Sevilla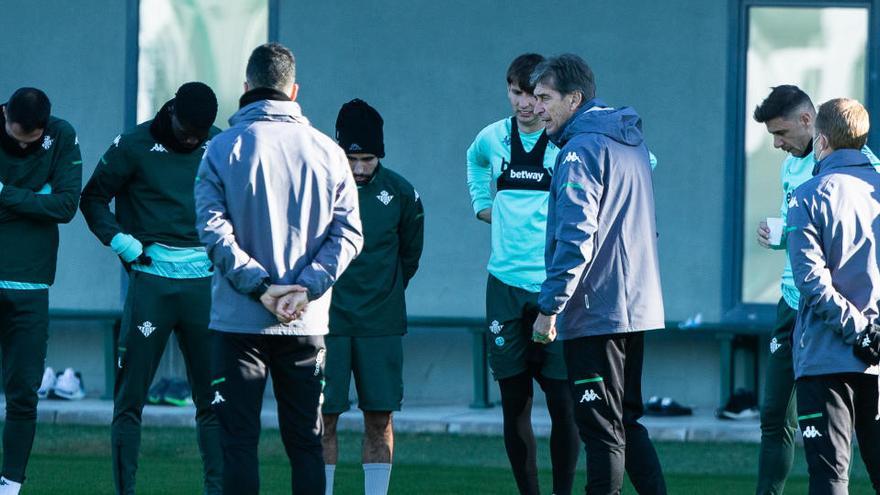 The players of the Betis Joaquín Sánchez, the Mexican Andrés Guardado and Martín Montoya They are low for this Saturday's derby against Sevilla having tested positive for Covid-19 in the PCRs prior to the game, which forced the morning training to be postponed to the afternoon until the results were confirmed.
Betis reported on Friday night the positives of its captain Joaquín, Mexican midfielder Saved and full-back Montoya, and specified in a statement that the rest of the staff tested negative in the new tests done this morning.
These three footballers, who add to the positive for coronavirus that the side gave Alex Moreno last Monday, "they are in good health, isolated in their homes and following the protocol established by the health authorities, The league and the club itself in this type of case, "said Betis.
None were in evening training led by Chilean Manuel Pellegrini, who, pending conclusive results, was postponed in the morning after detecting possible new positives in the PCR tests carried out on Thursday, which left in the air the dispute of a match that will finally be played.
Betis, which comes to the derby very reduced, with nine casualties between injuries and positive for Covid-19, already had to vary its work plan last Monday on the eve of the match against Levante, when the morning training also passed into the afternoon provided.
That same day at night, the club reported that Álex Moreno had tested positive for Covid-19 tflush the return of the holidays on the occasion of Christmas.
In total, the Verdiblanco team faces the clash against Sevilla with the losses of four players by Covid (Álex Moreno, Joaquín, Guardado and Montoya) and five more due to various injuries: the goal Dani Martín, the central Marc Bartra, the media Víctor Camarasa and the Portuguese William Carvalho, and the winger Cristian Tello.