Joaquín de Luz: "I want the classic to stop being considered elitist" | Culture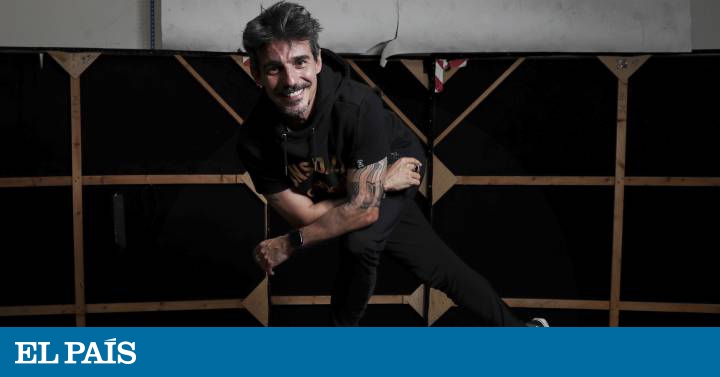 Love, fear, loss. Love, fear, loss. It is the title of the first choreography that premieres the National Dance Company (CND) since Joaquin of Light (Madrid, 43 years old) took possession as artistic director of the institution, last September, replacing José Carlos Martínez. The piece, by Brazilian Ricardo Amarante, is a kind of declaration of intentions of De Luz for his mandate. "In the stage of Nacho Duato the CND was dedicated only to contemporary dance and with José Carlos Martínez Classical ballet was introduced. Now I want to unite these two worlds and this work is located right on the line that divides them: I want us to dance on points with the freedom of contemporary steps; and vice versa, that the contemporary fly with the tips, "he explained last week at the company's headquarters, during a break from rehearsals.
Since Amarante created it for the Royal Ballet of Flanders in 2013, Love, fear, loss He has always loved the public both for his music and for his romantic theme. Three couples recreate three different moments in a sentimental relationship: the drunkenness of falling in love, with the Himne à l'amour by Édith Piaf performed live on piano by Nataliya Chepurenko; the fear of loss, which corresponds to the sad Ne took me away, by Jacques Brel, and finally the loss, with Mon dieuby Charles Dumont, playing in the background. The CND will premiere it today at the Calderón de Valladolid theater along with two other pieces from its already known repertoire: For you I die from Nacho Duato, and Enemy in the Figure, by William Forsythe.
The configuration of this mixed program should be understood as another declaration of intent. "I want to take advantage of all the stages. Move forward without losing the assets we already have. Duato and Forsythe are fundamental in the history of this company and will always be there, "says De Luz. And suddenly, he makes a revelation: "Duato will return next year to create a new piece for the CND." He has no further details, but he is happy to have reached an agreement with who was his predecessor between 1990 and 2010, whose turbulent departure from office He did not predict an easy return.
After just six months in the position, De Luz seems to have things very clear. He knows how the great companies of the world work because he has been the star of a few. "We must achieve technical excellence, dance perfectly for the enjoyment of the Spanish public, but that alone will not help us distinguish ourselves and sell ourselves in the international circuit. For that, it is also necessary to find your own identity, something that no one else has, "he says categorically. And how do you get that? "It is not easy for a company that is not an author. But it is possible. On the one hand, the CND already has a personal way of dancing, a special musicality that I want to enhance. And on the other hand, I will boost the original creation. Many choreographers will come to create for us, "he replies. For example? "In addition to Duato, we have already confirmed Blanca Li and Antonio Ruz."
Blanca Li, in fact, is already rehearsing in the next room where this interview takes place. The choreographer, like De Luz, is back in Spain after years working in Paris: she was appointed director of the Theaters of the Madrid Canal last October and has been invited to create her personal version of the CND Pulcinella, Stravinsky ballet premiered in 1920 with original choreography by Léonide Massine and costumes by Pablo Picasso. The new piece is a co-production with the National Orchestra and Choir of Spain and will be presented at the National Auditorium on March 8.
Joaquín de Luz's machinery is underway. The company continues to tour this season with the Carmen of Johan Inger that premiered in 2015 (Valencia, Perpignan, Oviedo, Burgos and Úbeda) and will also move the program he presents today in Valladolid (San Sebastián and Germany). Meanwhile, prepare a new repertoire for the following: Apollo, of Balanchine, and Concerto DSCH, a play created by Alexei Ratmanski with music by Shostakóvich for the New York City Ballet that was originally premiered by the director himself in 2008. Both will be released in November at the Royal Theater in Madrid along with the replacement of another work by Duato, White Darkness
But it will not be until December when De Luz manifests as a choreographer. The Teatro de la Zarzuela in Madrid will be the scene of its first major project at the CND, a new version of the classic Giselle, the romantic ballet par excellence, original by Coralli and Perrot. He already has everything in his head. "I have always dreamed it. It is mythical, it is complete, a great stylistic challenge for the company. But I was never quite happy with the first act or the end, so I'm going to make a few changes. Other parts I will not touch because they are perfect and the public is always waiting for them, "he advances. "In any case, it will be a Giselle much more earthly. I want to break that fourth wall so fat that it has always lifted the classical dance between the stage and the audience and has made it be considered elitist ".