Joaquín Alvarado Janina inaugurates the new season at the Centro de Artes Plásticas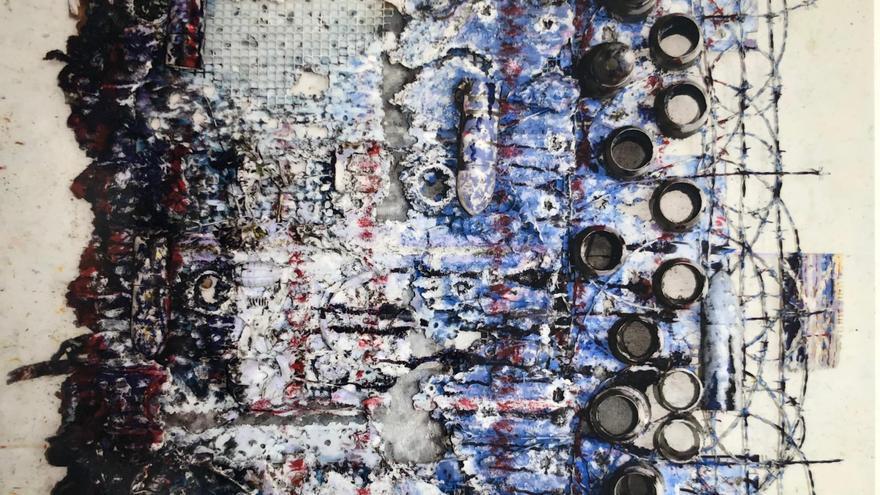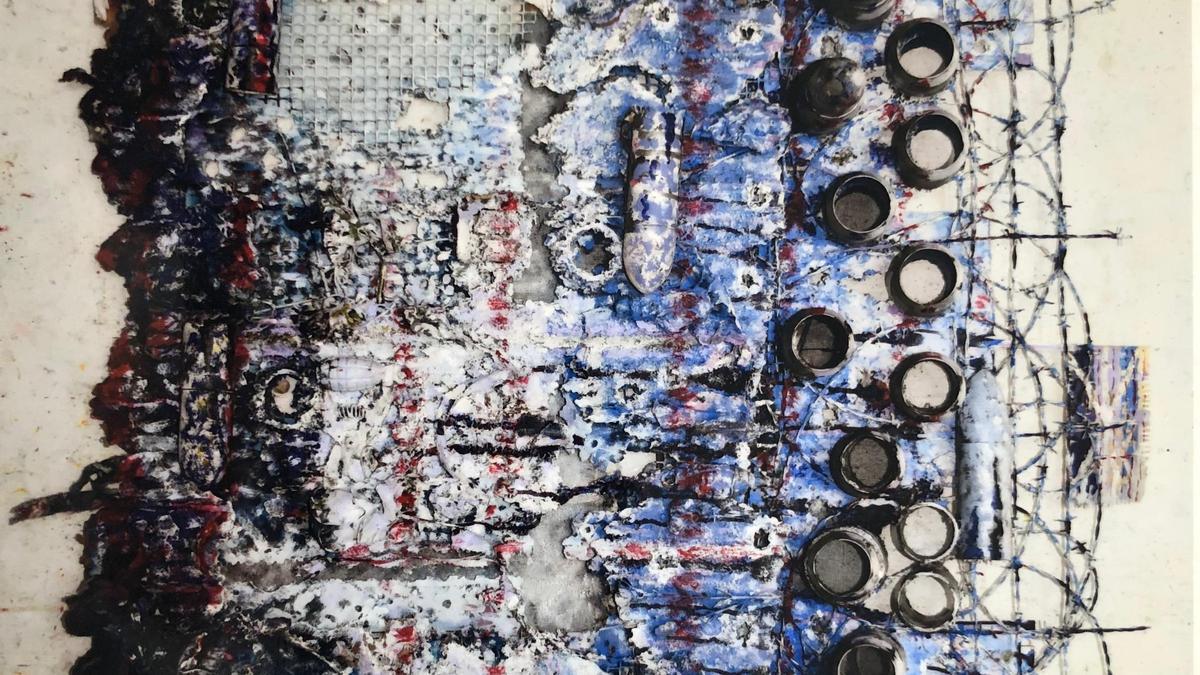 Joaquín Alvarado Janina, one of the historical and most committed Gran Canaria art creators in the Canary Islands, inaugurates, on October 29, the exhibition season at the Center for Plastic Arts of the Council of Culture of the Cabildo Gran Canaria, with his exhibition entitled 'Balada of flags in four series', a plea against the pain and violence caused by warfare.
The aforementioned exhibition, which will remain open until November 27 at the aforementioned center located at 8 Calle Colón, in the Vegueta area, can be visited free of charge from Monday to Friday, from 10:00 to 14 : 00 and from 17:00 to 20:00 hours.
Janina, who is 83 years old, exhibits in this individual installment a series made in 1986 of the last century, but which she concluded, after working on it for 20 years, a century later, in 2006. Made up of four different references, 'Flags on Ruins' , 'Burnt flags', 'Flags for hunger' and 'Flags for peace', the painter, who belongs to a line of Canarian creators who chose to maintain with their art and their active militancy a discourse that confronted freedom with freedom oppression and the outrage of the Franco dictatorship, he exhibited for the last time in the capital of Gran Canaria in 2018 his series called 'Multiplismo'.
The octogenarian creator points out that two of his key pieces in the exhibition 'Balada de las banderas en cuatro series' are those entitled 'La Sima de Jinámar' and 'Pozos', two symbolic titles that refer to two enclaves through which the barbarism committed against thousands of men and women in the Canary Islands during the Civil War. This son of a republican councilman imprisoned by the dictatorship (as well as four other brothers for political reasons), confesses that he has been painting since he was 10 years old when he entered the Luján Pérez School, being its director Felo Monzón. At the age of 17 he continued his training in Madrid, "avoiding the marginality that art lived in the Canary Islands in those years", later moving to Paris where he lived for 12 years and discovered Picasso, Mondrian or Kandinski. "The only one who avoided the prison was me because I lived in Paris," jokes Janina.