João Gilberto dies, father of 'bossa nova', at 88 | Culture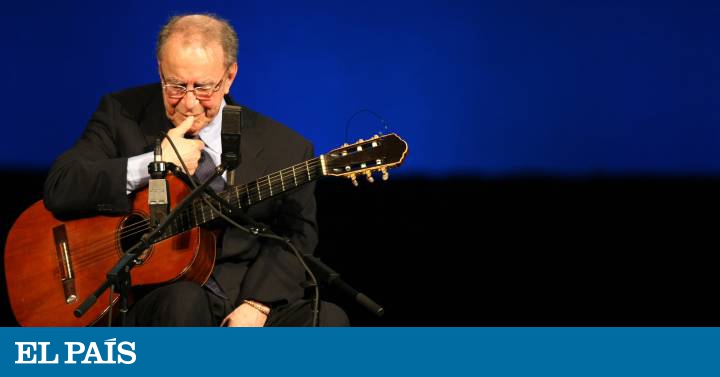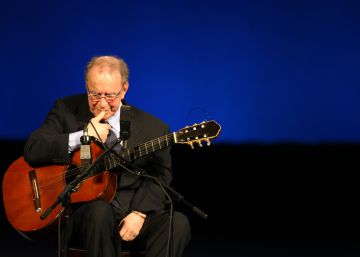 João Gilberto, the man who revolutionized Brazilian music with the invention of bossa nova After being exported to the whole world and became a national symbol, he died this Saturday at the age of 88, according to his son Marcelo Gilberto on Facebook. "My father has passed away. It tried to maintain the dignity before the loss of its sovereignty. I thank my family (next to my family) for being there with him, "the son, who lives in the United States, wrote in English, in a message cited by the digital media G1. The cause of death has not been disclosed.
Born in Juazeiro, Bahia State, as a young man he emigrated to Rio de Janeiro, where together with Tom Jobim and Vinicius de Moraes they created that new style of music that fuses samba and jazz. They baptized it a new wave. The singer and guitarist concluded in 1957 the trio of records with which bossa nova was presented to the world, Chega de Saudade (1959), Or love, or sorriso e a flor (1960), and João Gilberto (1961).
Gilberto had been out of focus for many years, eaten away by debts, with family problems. Last March he won a lawsuit for the copyright of his first albums for which according to a judge he had to pay 40 million euros in royalties backward. He did not receive anyone in his house, except some members of his family, did not give interviews or perform on stage. In 2017, her daughter, also singer Bebel Gilberto, began to move a process to deprive her father of civil rights. The reason was his precarious financial situation: he was even evicted from the apartment where he lived in Rio de Janeiro.
Caetano Veloso defined in a few words what João Gilberto's music meant for Brazil and for the world. After reciting verses from songs by other famous Brazilian performers, he proclaimed "better than silence alone, better than silence, only João."
With his interpretation of Chega de Saudade, composed by Jobim and Mraoes, started a revolution that would shake Brazilian and world music. Without that record, Caetano Veloso, Gilberto Gi, Chico Buarque and many others would not exist. Gilberto was always a perfectionist and a born sufferer: "My image of João Gilberto is that of a quixote who struggles to refine a universe that is inevitably out of tune," said Zuza Man de Mello, musical chronicler and personal friend of the singer.
Gilberto began as a young man to sing music that he listened to on the radio in the plaza of his town before moving to Salvador de Bahía with the intention of living off his passion, according to the newspaper O Globo. Later he would settle in Rio de Janeiro as a singer of a group called Garotos da Lua (Boys of the Moon). That did not work and he left the city, then the capital of Brazil, in search of new directions to succeed. For six months he spent at the house of one of his sisters in Diamantina (Minas Gerais) he went out to the street little, he was parco in words but he spent the nights trying new rhythms with the guitar. Rhythms that ended up being revolutionaries.
He was 26 years old when he returned to Rio de Janeiro in 1957 to, as Tom Jobim said, influence "a whole generation of arrangers, guitarists, musicians and singers."
Its last action was in 2008 because in 2011 it annulled one more reason why its producer was condemned to pay to the theater. He lavished so little that his last concerts were real events in Brazil. He liked to act alone, in a suit and tie, with only a stool and the guitar that he embraced with sweetness.
(tagsToTranslate) die (t) joão gilberto (t) father (t) bossa (t) bossa (t) nova (t) 88 (t) year (t) guitarist (t) light (t) style (t) musical (t) brazil (t) export (t) world (t) carry (t) away (t) focus (t) carcomer (t) debt (t) problem (t) family



Source link